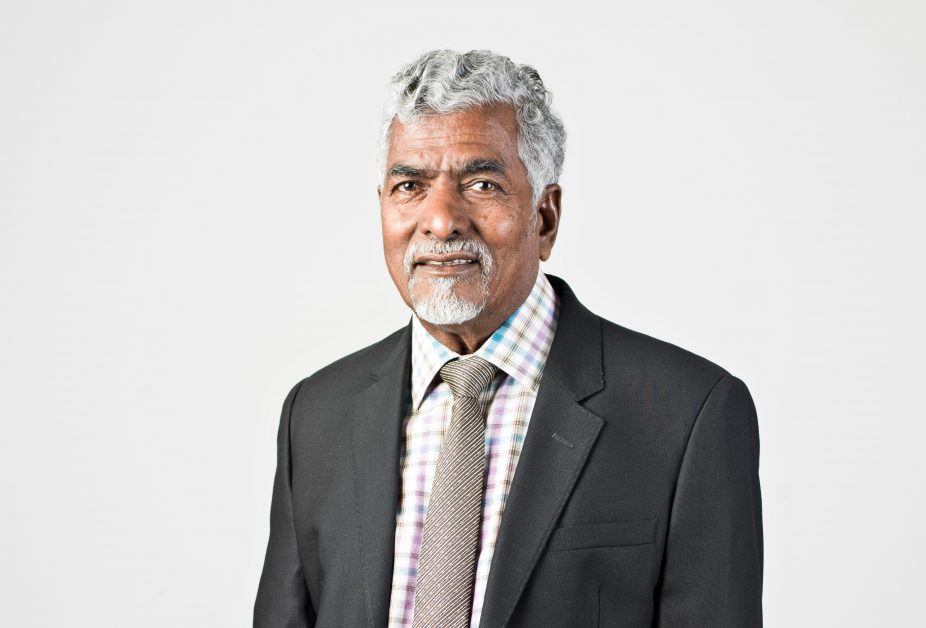 Nalahiya Holdings is a company founded by Mr. Ibrahim Waheed with a focus on construction and logistics-related works. We sat down with him to gain an insight into his journey and how Nalahiya Holdings was established.
Could you begin with an introduction to your career?
I was born in Th. Vilufushi but lost both my parents at the age of 13. This prompted me to move to Male', during which time I stayed with a famous mathematician. I learned mathematics from him before moving to Abdulla Jameel's house to help around the house and study. At age 18, I joined the merchant navy and worked there for 16 years whereby the time I retired, I had the captain sash.
I moved back to Male' in 1985 and worked in Alia before starting Nalahiya Trading. I am very close to Ali Abdulla and thus, worked for him.
How did Nalahiya Trading come about?
At the start of my business, I only had the Nalahiya plot of land and about MVR 3,000. My brother and I bought hardened cement from a shop named Ali Atholhu and crushed it, put it in cement packs, and sold it. We brought in the cement in wheelbarrows.
The company was properly established in 1986 and specialized in building material before the '90s. My business partner, Mohamed Naseem used to work for Gasim at Villa before joining Nalahiya Trading as a 50/50 partner. It was at this point that we bought a boat called Nalahiya Trading and started importing materials directly.
We started with one boat and a few years later, we purchased another ship. This one was a bit bigger and was named the Nevada Merchant. However, disaster struck on the maiden voyage of the Nevada Merchant when Mohamed Naseem fell from one of the upper decks. He was admitted to Singapore for 6 months in 1997 before unfortunately passing away. After Naseem's death, I had to do everything on my own for 2 or 3 years. There were many liabilities as we were both prorating the business together. After that, I have been handling everything including international clients. The ship was also sold to Lily that year and is now called 'Princess Lily'.
One of the major things I have done was to introduce free delivery of cement and sandstone to the Maldives. With 70% of the market share, Nalahiya was dominant in supplying these materials as STO, Sonee, and Apollo did not supply them much.
After Thilafushi Phase 2, Nalahiya was one of the companies that moved there. Some other big companies that moved at the time include Apollo, Villa, and Customs. Back then, there was nothing built on Thilafushi so we had to build all our facilities on our own. At the time, we had 30 to 35 godowns in Male' to store cement. However, due to a change in regulations, we could only store cement in cement godowns. This was done for health reasons. Eventually, we began using our buildings in Thilafushi as our main storage facilities.
My philosophy is to deliver products to our customers at an affordable rate. That was why we bought a vessel. It is cheaper to deliver products to customers when it is bought in bulk.
The secret to our sustainability is that we don't compromise cost in terms of quality. Another reason it is easy to work with us is that we are financially reliable. When we purchased the Commander, it took only a week to approve the loan. Though the Commander was 12,000 tonnes, we ended up selling it as it was simply not enough. We are currently working to bring in a 35,000-tonne vessel. We also supply to STO.
What was the biggest challenge that you faced in your line of work? And what do you do differently from your competitors?
I see things that others normally wouldn't see and I am always up for new challenges. Where others say something is not worth doing, he might still go ahead. We have gotten many benefits from doing just that. One example is that about 10 years ago where I purchased steel worth USD 400,000 through FOB. People said that it was not good to purchase at such quantities at the time but I knew that demand was going to rise. By the time the steel arrived in Male', the value of the USD 400,000 worth of steel had risen to USD 800,000.
Another challenge faced was in 2012 when India stopped exporting sandstone and gravel. So the three of us discussed it and bought 5 boats of sandstone simultaneously. We then raised the price from the MVR 42 market price to MVR 50. Despite the Accounts department saying that there was no income, we kept at it. When asked to reduce price by MVR 5, we increased it to MVR 55 and set a daily limit.
Eventually, in early 2013, our competitors ran out of material to sell. Six months prior, we had been asking the government to send someone with us as the supply was going to stop and we couldn't bring it in anymore. However, we did not get any assistance. So when the supply declined, the demand increased and we increased our prices to MVR 70 to match it, as per the rules of supply and demand. We were the only ones with stock for 3 whole months and we sold within a fixed quota. This allowed us to operate without firing anyone and provide everyone with fair compensation.
What are the successes of Nalahiya Holdings?
We became a multimillion-dollar company in about 35 years from having just MVR 3000. One of our biggest assets is the boat facility.
Our main company is Nalahiya Holdings. Sub companies include Nalahiya Trading, Nalahiya Logistics, Nalahiya Constructions, and Nevada Shipping. There is over 600 staff, excluding the construction team.
We currently have the capacity to store products in bulk worth enough to build 3 buildings of 10 stories.
What would you like to say to upcoming young entrepreneurs?
Nothing is more valuable than your word, but your word is only as valuable as your actions. If you tell someone you will do something, you must follow through.
I always tell my kids that suppliers release products based solely on my word, even before documents are drawn.
If I told them to load now, they would start immediately. Even if it was 4 to 10 containers of steel or glass, they would send the products without any documents when I tell them that I would give them the payments later.
Most people fail to uphold their word but suppliers always say that when Waheed says something, they don't have to follow about the documentation or the payments.
Nalahiya has a very good relationship with the stakeholders as Nalahiya fulfills its promises.
Where do you see the future of the company?
We want to work with the entire industry. There is a lot of unnecessary competition going on between local companies but we'd like to make strategic partnerships with people of the industry. We see everyone fighting over little bits of profit when they could be working together instead. Foreign companies take advantage of this in-fighting.
One of our main challenges is direct suppliers. They don't pay GST, rent, or tax. The government does not get anything but they sell products when the customers come to buy. Though we've been trying to fix this issue, there is no sign of improvement yet. We want to develop a fair market that would benefit the Maldivians.