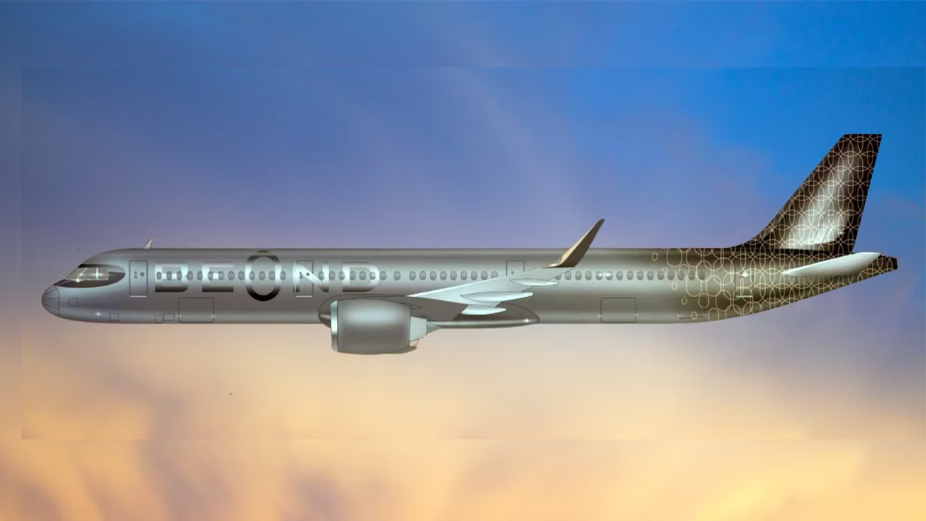 Beond is a new entrant in the aviation industry, and is the world's first all-premium luxury airline for leisure travel. Aimed at a new generation of global travellers who seek adventure, beauty, and quality, Beond doesn't simply just fly aircraft — it makes luxury traveling a way of life, creating magical memories that last a lifetime.
Founded by three industry veterans renowned for their innovative contributions to aviation, Beond is committed to delivering an outstanding first-class travel experience, taking its customers to the most breathtaking places on Earth. With the primary destination being the Maldives, Beond offers direct flights to these stunning islands from more locations than any other airline.
The airline uses modern aircraft, combining the best features of large aviation and business jets. Its spacious cabin configuration boasts 68 fully lie-flat seats and cutting-edge technology with opulent materials to provide an unparalleled travel experience. The concept of flying the modern A321 LR and XLR competing with the widebodies of other airlines flying to the Maldives provides Beond with a significant price advantage, and enables people to travel in premium classes for the first time.
Beond's Chief Executive Officer, Mr. Tero Taskila, said: "As the demand for luxury travel continues to grow, we are well-positioned to take advantage of the pent-up demand where travellers are looking for exclusive meaningful experiences. We are here to bring luxury back to air travel."
Beond's partnership with the SIMDI group in the Maldives has been instrumental in ensuring its success. The SIMDI group has been providing high-quality products and services to the commercial, travel, and hospitality industry in the Maldives for the past 25 years. The local partner's expertise and knowledge of the Maldives have played a critical role in ensuring Beond's success in the region.
As a Maldivian flag carrier, Beond will play a vital role in the island nation's tourism and transportation sector, creating 200 jobs by launching its new luxury airline. As one of the world's most attractive destinations, the airline's point-to-point connection is its most significant competitive advantage for travelers. It plans to fly directly to the stunning Maldives islands from more destinations than any other airline, offering ideal arrival and departure timings, and a private jet-like experience.
Despite the challenges posed by the aftermath of the global pandemic and geopolitical tensions that have slowed cross-border trade, Beond remains committed to providing a luxurious and exceptional travel experience to its customers. The company's focus on innovation is centered around making the product simple, efficient, consistent, and luxurious. Beond has invested in comprehensive and intuitive business intelligence processes and tools to facilitate continuous improvement.
Looking forward, the luxury travel market is expected to grow as people increasingly choose experiences over possessions. Beond is well-positioned to capitalize on this trend by offering a unique and exceptional travel experience. The airline's success will also have a positive impact on the Maldives' tourism and transportation sector, contributing to the island nation's economic growth. With its commitment to innovation and luxury, Beond is poised to redefine luxury travel and set a new standard for the industry.