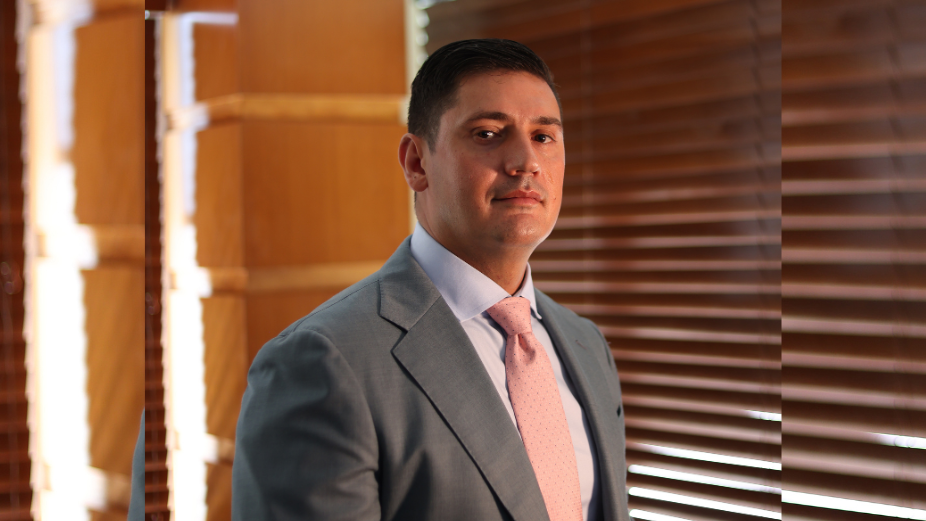 SIMDI Group, an eminent name in the beverage industry, has announced the appointment of Mr. Adam Ramic as the new Head of SIMDI Beverages, their division acclaimed for providing high-quality beverages. Bringing over a decade of experience from the luxury beverage industry of London, and an impressive track record as an esteemed wine judge, Adam is poised to steer SIMDI Beverages toward a new era of success and innovation.
Adam's illustrious career in the world of beverages stands as a compelling testament to his exceptional skills and enduring passion. He has expertly directed wine programs at premier establishments in London, such as The Lanesborough, known for its proximity to Buckingham Palace, and Santa Cruz Co., a hotspot for international celebrities like Bono, Paul McCartney, Michael Kane, Will Smith, and more. His influence has been instrumental in shaping the wine culture at exclusive private member's clubs such as The Conduit and Home House, reinforcing his crucial role in the refined realm of wine.
His reputation as a highly respected wine judge at the London Wine Competition underscores his command over the industry, and he has been honoured with the prestigious Best of Award of Excellence from Wine Spectator, a testament to his contributions to the field. Beyond his wine expertise, Adam's talents extend to organising impressive culinary events featuring world-renowned chefs. His wine programs have received high praise from renowned critic Jancis Robinson for perfectly complementing the chefs' tasting menus, underscoring Adam's remarkable skills and extensive knowledge in his field.
Adam's journey in the beverage industry has been nothing short of remarkable, leaving an indelible mark on the world of wines and spirits and continuing to inspire colleagues and enthusiasts alike. As a highly respected figure in the hospitality industry, Adam is known for his exceptional interpersonal skills, vast knowledge of beverages, and outstanding leadership abilities. With an extensive background as a cigar sommelier and wine judge, he has garnered a reputation for curating extraordinary experiences and providing unparalleled support to his clients.
Prior to joining SIMDI Beverages, Adam held key positions at renowned establishments, where he consistently demonstrated his prowess. As the Head Sommelier & Wine Buyer at The Landsborough, he successfully elevated wine operations for five outlets, surpassing sales targets and earning prestigious accolades, including the Best of Award of Excellence from Wine Spectator. Additionally, his tenure as the Export Manager at Jakončič Winery showcased his proficiency in planning and executing effective export strategies, negotiating agreements with distributors, and expanding the winery's international presence.
As the new head of SIMDI Beverages, Adam's vision encompasses more than merely maintaining its current excellence. He aims to enhance and elevate the division's offerings to a whole new level by incorporating educational elements into their services. His goal is to offer premium beverage options and educate clients, particularly resorts, about these beverages to enhance their understanding. By combining quality and knowledge, Adam seeks to create an enriching experience that would elevate SIMDI Group and add value to SIMDI's clients.
SIMDI Beverages, under the leadership of Adam Ramic, is ready to embark on a new journey of growth and prosperity. Resorts partnering with SIMDI can expect more than just a top-notch beverage supplier. They will benefit from a more knowledgeable, relationship-based service that enhances the guest experience.
Adam's extensive expertise and passion for developing sophisticated wine and beverage programs will undoubtedly bring unique value to SIMDI Beverages. As a valuable partner for resorts seeking to offer their guests a comprehensive and enriching beverage experience, Adam's dedication to enhancing these experiences and his commitment to education make SIMDI Beverages an exceptional choice.
With Adam Ramic at the helm, SIMDI Beverages is poised for a promising future, offering a refined and enriching beverage experience that sets new standards in the industry.
For more information, reach out by email at bev@simdi.com or give a call at (960) 333 4430.