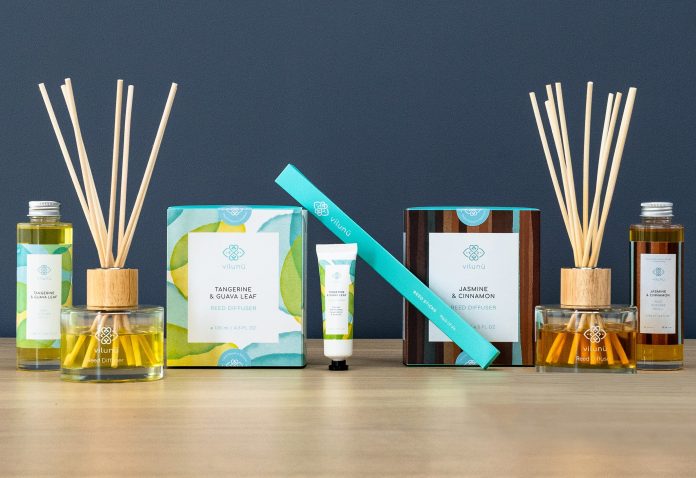 The Maldivian beauty and home fragrance company Vilunü creates uniquely Maldivian scents that are inspired by the secluded jungles and luscious flora of local islands. Founded in 2017, the idea to create the brand came to one of Vilunü's partners when he wanted to capture the scent of local seed. Their name too is meant to invoke memories of crystal-clear Maldivian waters, as Vilunü in Dhivehi translates to the blue hues found in lagoons.
Vilunü's founders Aishath Rasheed (Aish) and Emau Ahmed Saleem (Immi) describe themselves as quiet, curious people that share a love for local culture and clean skincare products. Aish is a health and skincare enthusiast who loves learning about aromatic Maldivian plants that she then incorporates into the scents that Vilunü develops. Immi brings to the table her knowledge of design and storytelling to build Vilunü's brand, along with a keen interest to meld together Maldivian traditions and modernity. Together with their third partner's background in entrepreneurship and business growth, they create scents that blend together nostalgia and their childhood memories of local islands and travels.
The company launched its first product in January 2020, with its flagship scent Tangerine & Guava Leaf as a reed diffuser. They have since released a diffuser refill bottle and hand cream in the same scent, which draws inspiration from their memories of crushing and rubbing guava leaves on their palms to release the aromas, usually after a hearty picnic meal eaten by hand. Their second and most recent scent is Jasmine & Cinnamon, which comes in the form of a diffuser and refill bottle. It recreates the smell of jasmine flowers blooming during dusk, and memories of picking and braiding the blossoms into their hair.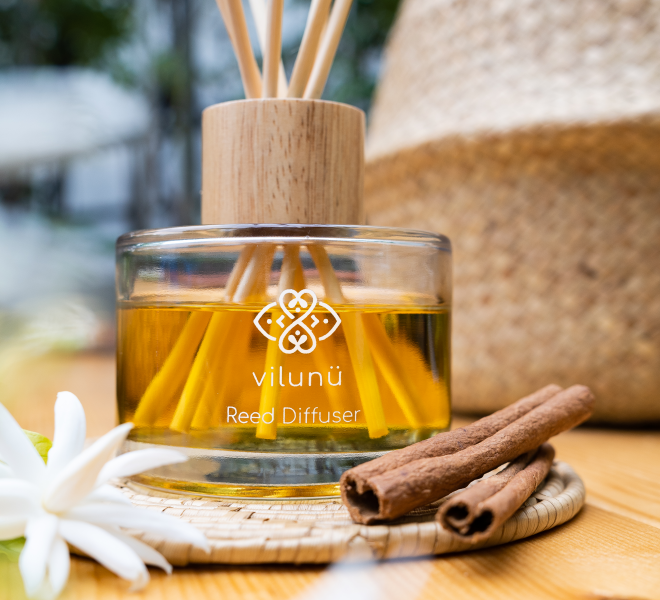 Vilunü stays true to its ethical and sustainable business values. In addition to the scents being created in the Maldives, the diffusers are also formulated, hand-poured and packaged in the Maldives. The aromatic oils used in their products too are 100% natural, organic and are sourced sustainably.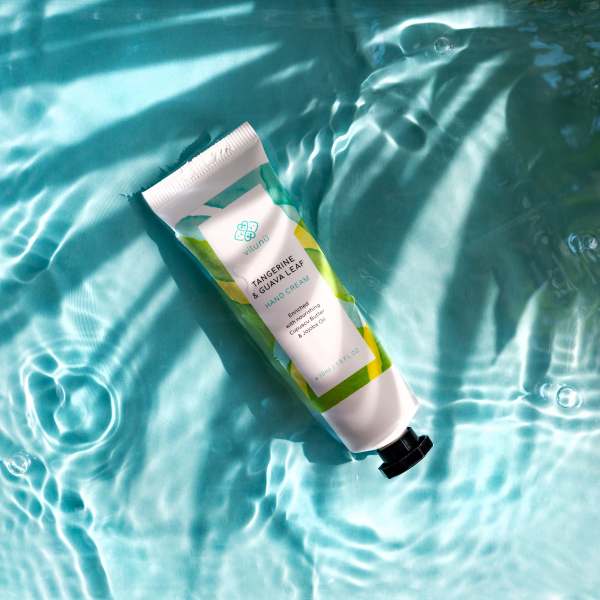 As Vilunü grows, they hope to create more scents and products that resonate with both locals and foreign visitors and provide their customers with a sensory experience of the Maldives. Their products are currently available for purchase on their website, www.vilunu.com. They are also available at the Authentic Maldives outlet at Velana International Airport, and at both Island Bazaar and Toddy outlets in Male'.