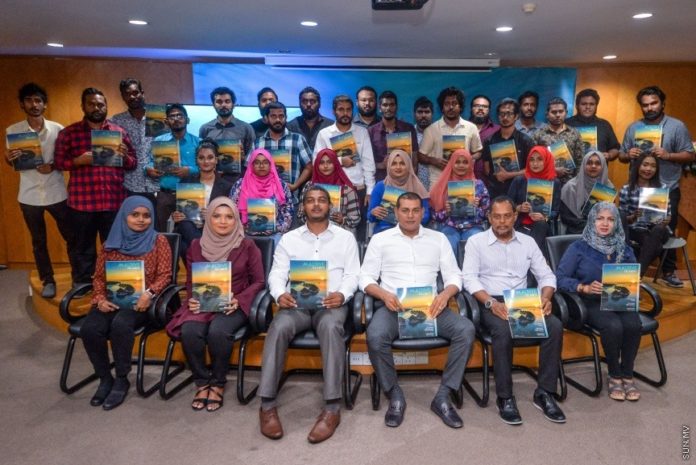 The first issue of Sun Media Group's travel magazine, 'Maldive Islands' has been launched today. The magazine was launched by the Chairman and Managing Director of Sun Siyam Group and Sun Media Group, Mr Ahmed Siyam Mohamed, at a special ceremony held in the STELCO auditorium on 21 December 2017.
Chief Operations Officer of Sun Media Group and the Managing Editor of Maldive Islands, Ms Minha Faiz said that the Maldive Islands is aimed to provide readers with the latest travel and tourism news from the Maldives. "Maldive Islands is a different travel magazine. It will provide tastes from every aspect of the industry." Ms Minha said.
According to her, every article is special and the content is written by writers specialized in the travel and tourism field. She also highlighted the praise and support from the tourism industry regarding the magazine and the availability of sponsorship opportunities for interested parties.
Maldive Islands is set to release on a monthly basis in the Maldivian resorts, airport lounges and on board the national airline, Maldivian. The magazine is anticipated to be the most rewarding new platform to advertise the tourism industry of the country.
Maldive Islands brings a wide range of information, from culture to lifestyle pieces and important health information along with history, to its readers. The magazine will also feature profiles of the leading personalities in Maldivian tourism.
Maldive Islands is the ninth brand under the umbrella of Sun Media Group and Sun Media is currently the largest private media outlet in the country.