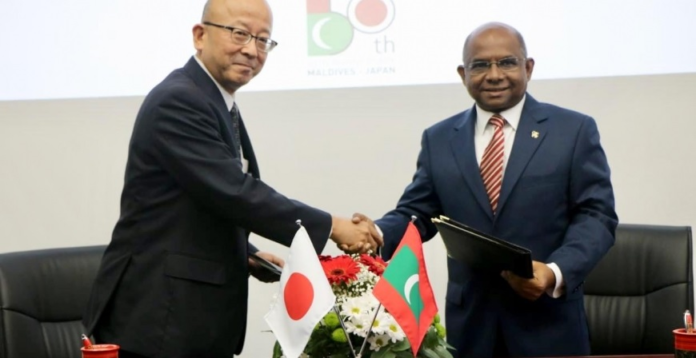 The Japanese government to provide 300 million Japanese Yen (MVR 40.9 million) to the Maldives to protect the environment from the harmful impacts of oil spills in the ocean.
During the ceremony held at the Foreign Ministry on 4th December, Japan has signed the agreement and offered the free aid to the Maldives to strengthen the relations between both nations. The agreement was signed by the Foreign Minister of the Maldives, Honorable Abdullah Shahid and Japan's Ambassador, Mr Kazumi Endo.
Japan has also offered aid to the Maldives during the previous years where Japan has provided USD 2.7 million (MVR 41 million) to the health sector of the Maldives while the nation also offered MVR 34 million in the previous year for the economic development of the Maldives. Moreover, Japan has also provided aid worth USD 5.4 million (MVR 83 million) in the year 2016 while the nation had also offered MVR 50.8 million during the year 2014 in order to shift the AM Transmission Antenna Field of Dhivehi Raajjeyge Adu to K. Thilafushi.