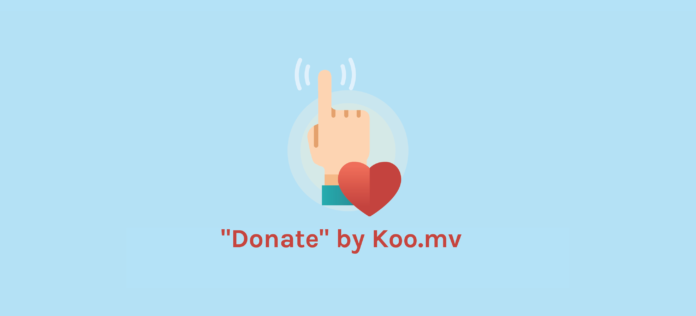 As online shopping grasps its roots in the Maldives, Koo.mv has decided to launch a service within Koo.mv, which allows individuals to donate.
Many have a bad habit of buying clothes and never wearing them, or buying something specifically for one occasion and never wearing it again. As a result, many seem to have a closet stuffed with clothing in great condition that they will never wear.
Customers can donate items that are new, unused, or "gently used," which means items that are in good condition, clean, and presentable. Items accepted for donations include clothing, household items, toys, electronics, books, equipment, small furniture and so on. Donors are not required to register as a user to list items or products to donate. Interested parties could approach the donor and retrieved the products as arranged.
In a press release issued by the company, CEO of Laniakea Trade Fraath Mohamed said: "We're offering our customers a way to donate around the country that's simple and automatic." He also added, "We think customers will love the opportunity to support individuals, favourite organizations and good causes, bringing together a lot of people towards the greater good."
"Donate by Koo" in a CSR initiative by Koo.mv, leading online shopping destination of Maldives. Koo.mv is owned and managed by Laniakea Trade a prominent wholesale and retail company in the Maldives.