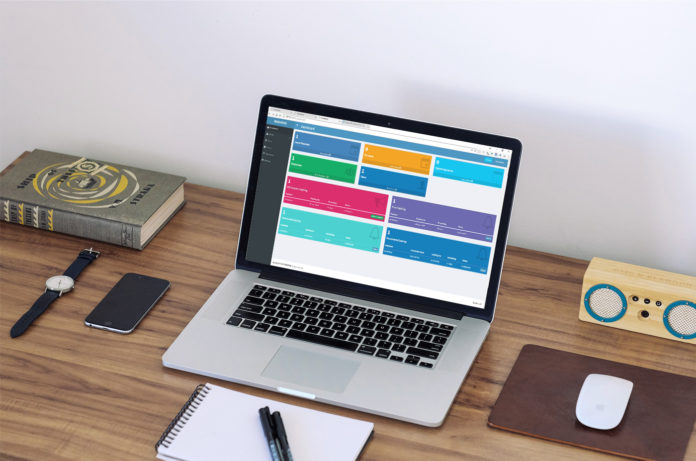 Laniakea Tech have introduced Maldives Butler, which will be the future of Customer Experience & Reputation Management in Hotel Industry of Maldives. "Currently over 2000 beds across the country uses Maldives Butler & we expect it to reach over 20,000 beds by by 2020 catering to over a million hotel guests," said Ali Akhthar, CEO of Laniakea Tech.
Maldives Butler is a tool that collates all your hotel reviews and social media mentions, from across 15 platforms in a single window. You can access all the aggregated information on your mobile device and respond to all the reviews, manage all issues that mentioned in the reviews, and analysis your performance comparing with your comparators so you can be updated with changes in your performance and improve it to meet your customer's expectations, also it'll help you determine your service price, marketing strategies and track performance across multiple properties.
The catch is that with the growth of trend in online hotel booking, accompanied is a momentous growth in reviews and feedbacks provided by customers on more than 200 online platforms. The new traveler breed decides following the reviews and feedback they read. This is where Maldives Butler comes in. It uses a patent pending algorithm to improve the reputation which leads to increase in bookings.
"In the good old days, reputation management was quite simple and basic. Things have now changed and need to be done pretty much on a real-time basis as the battle for reputation is majorly measured online. Hospitality industry is going through a fast transition and customer expectation and behavior are changing rapidly. Our aim is to solve the online reputation management challenges using technology that can be scaled globally," said Ali Akhthar, CEO of Laniakea Tech.
Why Maldives Butler?
Pre Stay
Express check-in
Guest profile – know your customer
Know guest preferences
Up-sell solution
Post Stay
Review Aggregation
Ticketing and collaboration
Reply to reviews
Sentiment analysis
Competitor analysis
Collect guest Feedback (Email/Tablet)
Trip Adviser Integration
Google Integration
Reports and analytics
During Stay
Guest communication – WhatsApp, FB Messenger & telegram
Hospitality operations management
Front line feedback – customer request management
Glitch management
Concierge (Mobile ,Desktop)
Complaint Management & escalation
Up-sell solution
Other Features
Hotel Mobile App
SMS Integration
Notification and alerts
Pms integration S
tayMX mobile app
alerts and notification
SMS Marketing Campaigns
Email Marketing Campaigns
Laniakea Teach, a Maldivian tech innovator who has begun to spearhead modern technology solutions to a Maldives which is filled with innovators. The company's inventory includes Business Travel Services manager, Online Reputation Management solutions, Booking Engines, Shopping Rate Solutions, Customer Relationship Management Software's, Maldives Butler, Central Reservation System, Revenue Management System, Channel Manager, Accounting Software and Fintech Software's.
To Sign up for RAS HRMS Please email to Tech@laniakea.mv or contact +960 7927333 or +9609645444