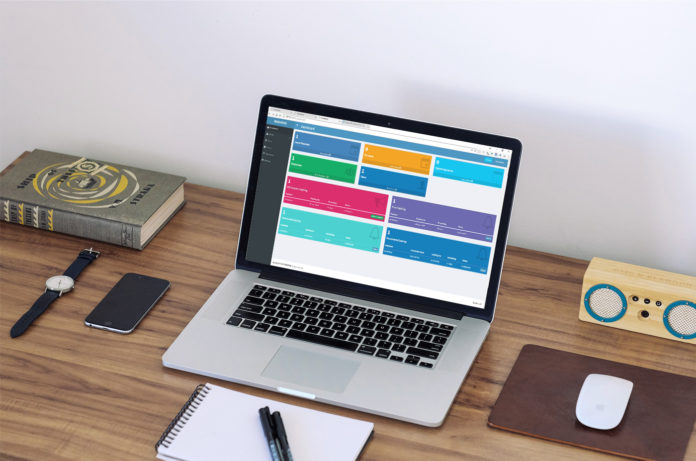 Laniakea Tech has introduced their innovative cloud-based RAS Human Resource Management System (RAS HRMS) into the Maldivian Market. The first question they ask any potential client is that if they use a human resource management system? If the answer is no, the reasoning usually is that whether the benefits are worth the costs. That's where RAS comes in according to Laniakea Tech.
What is an HRMS?
Typically, an HRMS is an integrated system providing information used by management in decision making. It allows a company to keep track of all of its employees and information about them- whatever information the company chooses to store there, such as employee demographics, benefits tracking, and performance information. It is usually created in a database or more often in a series of interrelated databases.
"RAS would help you make better decisions based on the most important elements of the company," A Laniakea Tech representative said, speaking exclusively to Corporate Maldives.
Why RAS HRMS?
HR is for the people, not the paperwork. That's why RAS HRMS was created. It was simply created to make time for the work you were meant to do. RAS guarantees that you can ultimately succeed when changing from spreadsheets to a fully-fledged affordable online HR Software.
Simplify people management
RAS is an intuitive solution that can grow and scale along with the business regardless of the location. It would help keep the business legal and compliant while their clients can keep focusing on the growth of the business. Employees can add their personal details and educational background as well as previous work experience they would like to disclose.
Centralize your HR data
Under a centralized umbrella, their clients will be able to access and retrieve their employee data without any hassle. Their system is governed by strong security practices as their client's data remains highly secure. Our clients will be able to add Employment details, Individual Employee's details as well as upload job contracts with multilingual capacity.
Track time wisely
Their clients will be able to track employees leave and time spent at work with a click making RAS the only tool required for all employee attendance details. Employees will be able to punch in attendance records (In and Out) as well as download and upload their records accordingly.
Automate to go paperless
Ras clients will be able to create a simple workflow to carry out daily HR tasks like email alerts, multi-level approvals and checklists.
Notification & Alerts
Clients will be able to view and get updates on crucial employee alerts such as Visa, Passport and Insurance Expiry. The dashboard will display these details with timely notifications.
Go mobile and reach out from anywhere
RAS users can mark their attendance, connect with their peers and colleagues and view other employee details in a matter of seconds.
Count on us to help you and your business succeed
RAS can be set up and running within a span of days rather than months with rapid adoption across the company and short time to benefit. Employers will have the ability to compile and approve monthly attendance, leave management for HR's approval and the ability to create monthly salary logs as well as verification.
Laniakea Teach, a Maldivian tech innovator who has begun to spearhead modern technology solutions to a Maldives which is filled with innovators. The company's inventory includes Business Travel Services manager, Online Reputation Management solutions, Booking Engines, Shopping Rate Solutions, Customer Relationship Management Software's, Maldives Butler, Central Reservation System, Revenue Management System, Channel Manager, Accounting Software and Fintech Software's.
To Sign up for RAS HRMS Please email to Tech@laniakea.mv or contact +960 7927333 or +9609645444