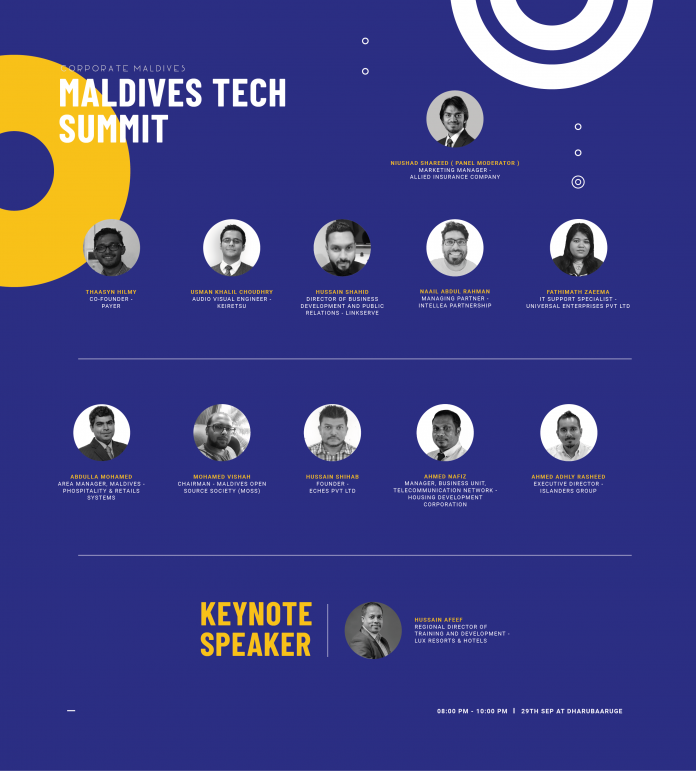 The leading tech professionals of Maldives will gather to discuss and share their views at the Maldives Tech Summit 2019 on 29th September 2019, Sunday. The summit is scheduled to take place at Dharubaaruge from 20:00 pm – 22:00 pm.
Maldives Tech Summit 2019 is a unique conference for young entrepreneurs within the country to network & share their knowledge in business, economics and importance of entrepreneurship & presenting ideas to advance it. This event is a component of the Business Expo organized by Corporate Maldives.
The summit will discuss the latest technology innovation & use of the latest technology in businesses for a digital transformation in the Maldives.
To kick-off, a keynote speech by Hussain Afeef, the President of MAHRP, the first HR association in the Maldives. He is also the Regional Director of Training, Development and Quality Assurance at LUX* Resorts and Hotels.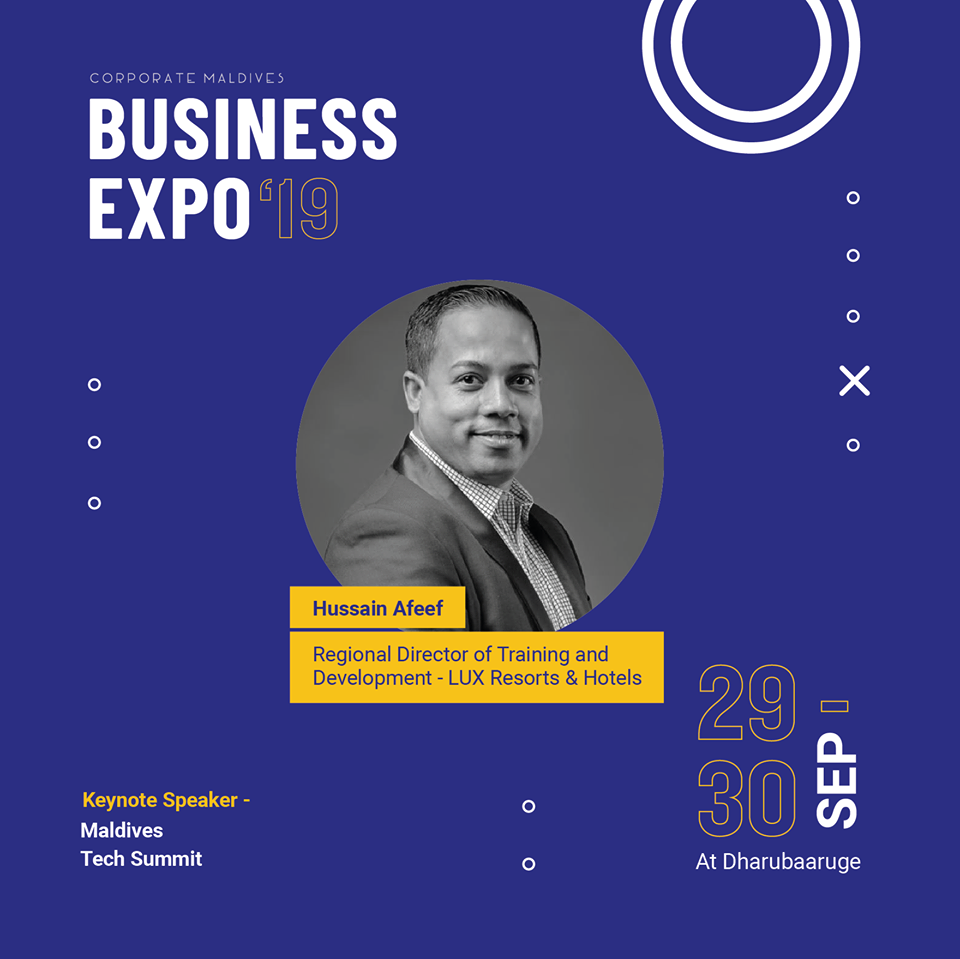 Two panel discussion sessions will follow where the Panelists will focus on the problems, providing stats and cases. They will also highlight the opportunities and challenges faced by the Tech industry.
Both panel discussions include leading figures of established corporate and start-up businesses such as Payer, MOSS, Hologo World and LinkServe.
The panel will be moderated by Niushad Shareef, Marketing Manager at Allied Insurance.
Focused on targeted learning, networking, building valuable new business relationships & finding partners that help business owners to take their business to the next level, Business Expo will be held from 29th-30th September at Dharubaaruge. Over 100 exhibitors have registered to take part in the expo while 1,200 visitors are expected to visit the two-day event.