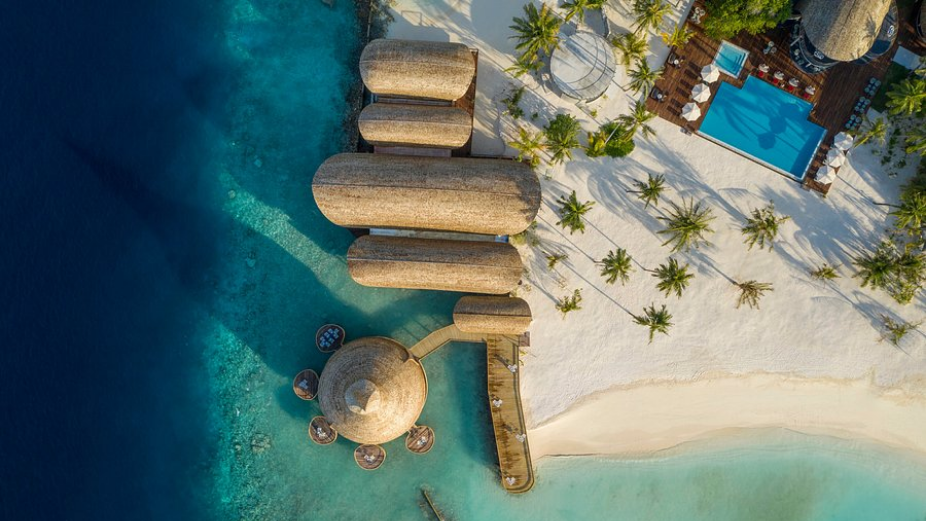 Luxury resort Lti Maafushivaru celebrates its achievement of being in ranked #2 out of 35 hotel resorts in South Ari Atoll and made it to the Maldives top 10 list on TripAdvisor based on traveler ranked as of February 2021.
Today, 7 February 2021, the resort is currently rank 6 out of 412 resorts in the Maldives. It reopened its door to guests in August 2020 and since then claiming its rightful place in the Maldives luxury market which is very evident in the resort's busy operation closing the year 2020 with almost full occupancy during the festive season.
Renovated and refreshed but losing none of its tropical island's charm; Maafushivaru joined Europe's DER Touristik Hotels & Resorts, lti brand and is the first long-haul lti hotel to launch in 16 years and will do so across Germany, Switzerland, Austria and the UK. Maafushivaru is exclusive to DER Touristik's tour operator brands (DERTOUR, Meiers Weltreisen, ITS Reisen, JAHN Reisen, Kuoni UK and Switzerland as well as Manta Reisen in Switzerland).
Despite being back in the operation for only 6 months; the resort's ranking on TripAdvisor Maldives has been very impressive. Lti Maafushivaru secured its 2nd place in South Ari Atoll last December and holding it consistently since then. While the overall ranking is not an easy one in a market as competitive as the Maldives; passion and commitment to provide the finest in service and personal attention to all guests from the minute they arrive until the departure day drives the whole team throughout.
Resort Manager of Lti Maafushivaru, Pierre Leif Edlund says, "During the renovation of the new lti Maafushivaru and the planning stage that took place in a small office in Malé, we always dreamed of becoming one of the top ranked resorts in the Maldives. Our lti Maafushivaru family has now made this dream possible through hard work and with the commitment to always and deliver beyond and above expectations. I would like to sincerely thank all my colleagues in the team for their dedication and hard work during these challenging and uncertain times."
Lti Maafushivaru is thankful to its loyal guests for taking the time to provide valuable feedback through their reviews enabling them to keep improving in all areas of operation and inspiring the whole team to keep delivering unique and memorable island experiences.