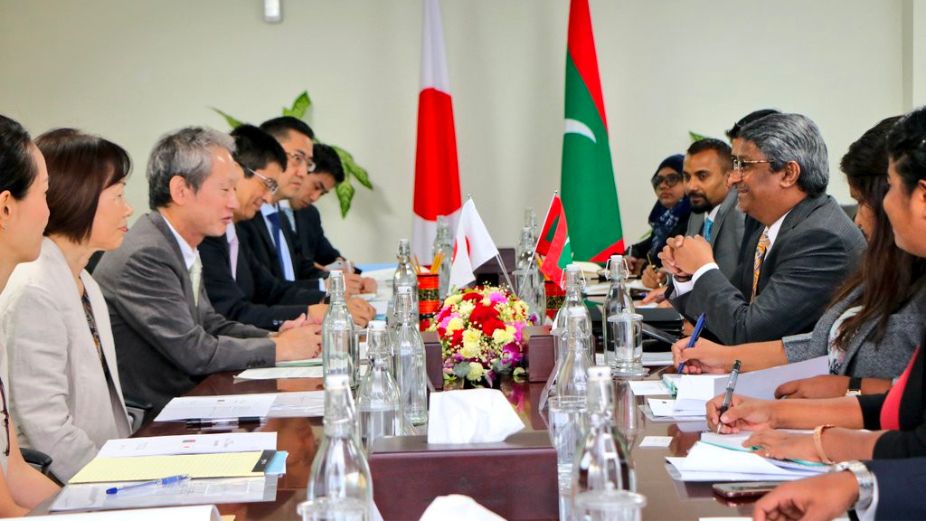 The Government of Maldives and the Government of Japan is set to hold its 4th Round of Japan-Maldives Policy Dialogue on 4 April 2023, in Tokyo, Japan.
His Excellency Mr. Ahmed Khaleel, Minister of State for Foreign Affairs will lead the Maldives delegation, and the Japanese delegation will be led by Mr. Arima Yutaka, Director-General, Southeast and Southwest Asian Department at the Ministry of Foreign Affairs of Japan.
During the Policy Dialogue, the two countries will discuss ways to further strengthen existing bilateral ties, including on development and economic cooperation, cultural exchanges and regional cooperation. Both countries will also discuss issues of mutual concern and shared interests in the regional and international sphere.
The Policy Dialogue, which was first held in 2018, has become an important mechanism for the two countries to strengthen their bilateral relationship. The previous rounds of the Policy Dialogue have covered a wide range of issues, including trade and investment, tourism, climate change, maritime security, and people-to-people exchanges.
Maldives and Japan regularly hold bilateral discussions to explore avenues for future cooperation, to exchange ideas and to deliberate on economic cooperation. The last policy dialogue between the two countries were held virtually on 04 March 2021.