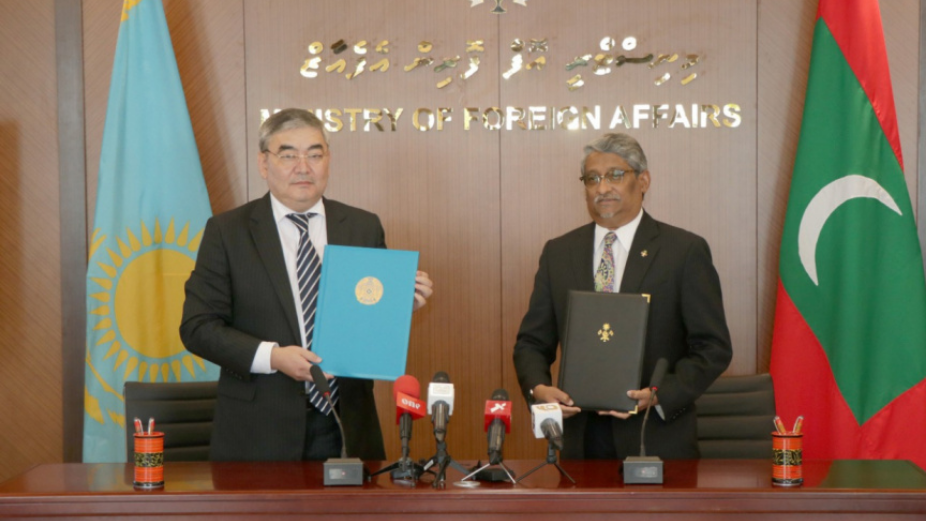 Maldives and Kazakhstan sign an agreement on mutual exemption of visa requirements, which would enable the exemption from visa requirements for both countries nationals, inclusion of single or multiple entry, exit or transit, for a period of 30 days.
This accord was signed by Maldivian State Minister for Foreign Affairs, Ahmed Khaleel and the Kazakhstan Ambassador to Maldives Nurlan Zhalgasbayev.
During the ceremony, which took place on the 9th of May, Khaleel expressed his token of appreciation to the Kazakh government for their commitment to further strengthen the mutual relationship between Maldives and Kazakhstan.
Furthermore, he expressed that the signing of the agreement as an important milestone that will facilitate stronger relationship between the two states as well as increases business and investment opportunities for both the Maldives and Kazakhstan.
Additionally, Maldives has signed similar agreements with Thailand, United Arab Emirates, Russia, Morocco and China in recent years.