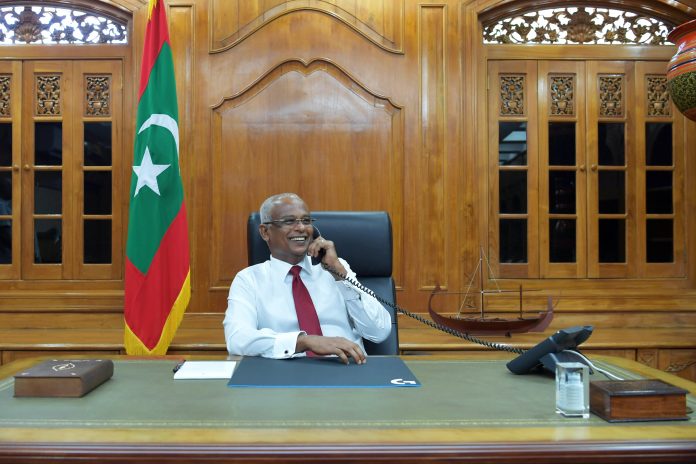 The Maldives has today been informed that it is back in the Commonwealth of Nations by the Right Honourable Baroness Patricia Scotland, Secretary General of the Commonwealth of Nations, who this afternoon spoke with His Excellency President Ibrahim Mohamed Solih over the telephone. The President expressed his joy that the Maldives is once again a part of the Commonwealth family, thanking the SG and the Commonwealth Secretariat for all their assistance in expediting the process leading up to our rejoining the organization, helping to fulfil one of President Solih's key inaugural pledges, far ahead of schedule.
The President expressed his joy that the Maldives has re-acceded to the Commonwealth as its 54th member country, further highlighting the Maldives' commitment to the core democratic values and principles of the Commonwealth, enshrined in its Charter and in the Harare Declaration. Furthermore, the President affirmed that the Maldives will be active as a contributing member of the Commonwealth, and will engage with our fellow member states on important global issues, on the basis of these values.
The Commonwealth is an organization of over 50 member states spanning the globe and encompassing a diverse array of cultures, nations and linguistic groups, sharing in common a commitment to the democratic values and principles embodied in the Commonwealth Charter and Harare Declaration. Her Majesty, Queen Elizabeth II serves as the ceremonial figurehead of the organization. The Right Honourable Baroness Patricia Scotland serves as the organization's executive head, as Secretary General.