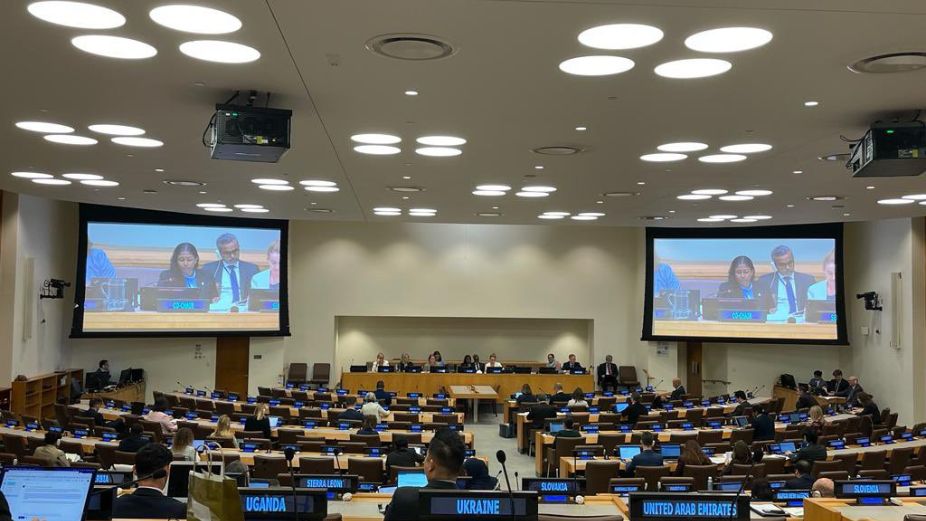 The Republic of Maldives, along with New Zealand, were elected as Co-chairs of the Preparatory Committee for the Fourth International Conference on Small Island Developing States (SIDS), during the organizational session of the Preparatory Committee held in New York. The Maldives will be represented by the Permanent Representative of the Republic of Maldives to the United Nations, Thilmeeza Hussain. The Preparatory Committee will be overseeing organizational, procedural, and substantive preparations for the Fourth International Conference on SIDS, scheduled to be held in Antigua and Barbuda in 2024.
The Maldives pledges to work towards strengthening cooperation between SIDS and the international community. The Maldives will work with the Preparatory Committee, and the wider international community, to identify priorities for the sustainable development of SIDS. The Maldives is confident in its ability to deliver for all SIDS.
The Fourth International Conference on SIDS will bring together world leaders to agree on a bold new programme of action for SIDS. The programme of action will serve as a guiding light for SIDS towards sustainable development, including the accomplishment of the 2030 Agenda for Sustainable Development. The Conference will help determine the final implementation gaps and challenges for the SAMOA Pathway, Mauritius Strategy, and Barbados Programme of Action, including a review of the SIDS Partnership Framework.