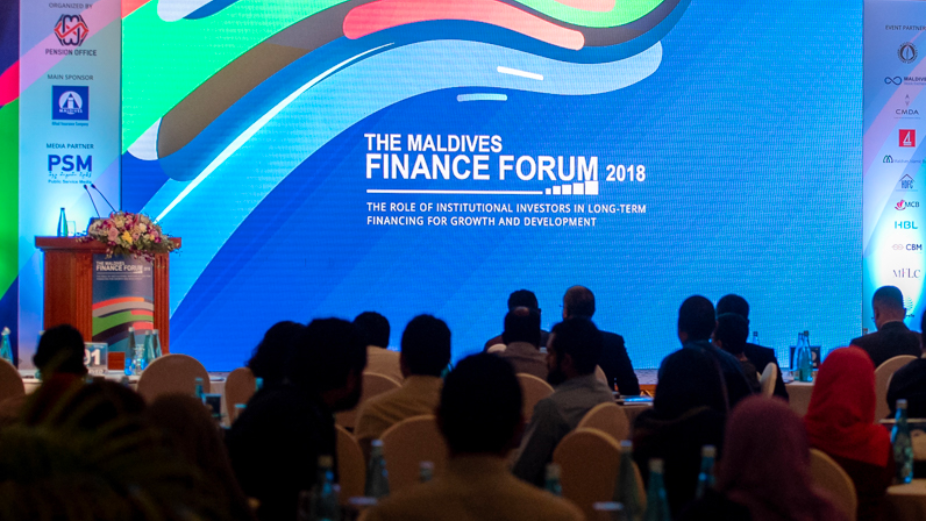 The Maldives Finance Forum, to be held by the Pension Office, has been scheduled for 16 November 2022 at Kurumba Maldives.
The Finance Forum is a forum for discussing the possibilities for the financial sector's development in the country. The theme of the 2022 forum is "The Development of Financial Infrastructure". Senior individuals from the financial sector, business, economy, politics, science, and society will attend the forum.
The annual meeting will review the present state of the Maldives' financial infrastructure as well as ongoing and upcoming projects to develop it. Scheduled for discussion is the exchange of information for the growth and improvement of the country's financial infrastructure in order to construct a complete financial system.
The theme of this year's forum is that as Maldives' largest institutional investor, the Pension Office is committed to promoting Maldives' financial sector, especially for investors as an institution working to increase opportunities and create a favorable investment environment for the pension fund, it should focus on a related area.
It is vital to establish a favorable climate for investors by providing them with access to the resources and investment opportunities, as well as the clear information they require for development, thereby boosting their likelihood of identifying viable investment prospects.
The Bank of Maldives is the event's primary sponsor. Maldives Islamic Bank and Maldives Finance and Leasing Company Pvt. Ltd. are co-sponsors.
The partner in media is Public Service Media. The partner in telecom is Ooredoo Maldives. The partner for online news is Adhadhu. Maldives Monetary Authority, Capital Market Development Authority, Housing Development Finance Corporation, and Mauritius Commercial Bank are associate partners.
More information on the forum can be found on the Finance Forum website: www.financeforum.mv