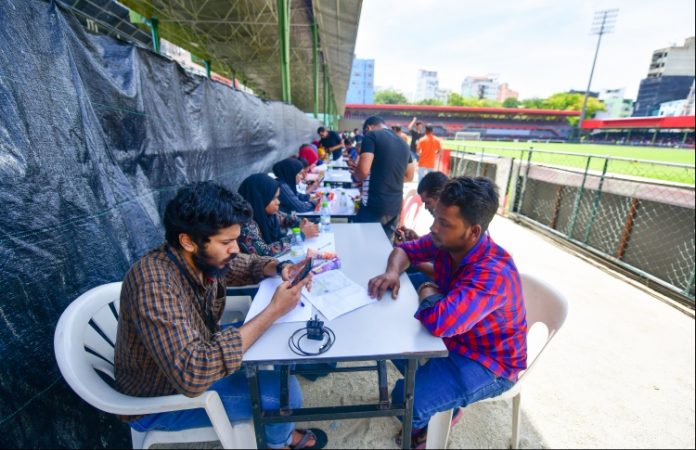 Maldives Immigration has introduced the option to apply for work visas online, last Sunday.
A statement released by Maldives Immigration states that applicants who opt for the online route only have to visit their office twice throughout the process and have to book an appointment to present their passports to the Immigration office and collect it once it is stamped.
The organization further noted that applications to the Expat Online System will be processed within 24 hours and that the visa will be finalized within three days after approval and submission if the passport.
As per Maldives Immigration reveals that 63,000 of the 144,607 expatriates registered in the country under work visas do not possess the proper documentation.