Additional promotion and marketing of Maldives need to be done in preparation, before the completion of the new terminal of Velana International airport, according to Vice Chairman of Maldives Association of Tourism Industry (MATI), Mr Hussain Afeef.
Mr Afeef said this in an interview given to "Mihaaru" news at the WTM 2017. "It is essential that we do extra promotion. The government also does it. And we (private sector) also do. Together we need to do very strong marketing for the time when the new terminal is completed" he said.
Speaking of the benefits brought by participation in WTM, he said "a lot of people are enquiring about Maldives. Many are concerned about the environment of Maldives. We have addressed there concerns by telling them about the things done in Maldives (to protect the environment). It is very important that we provide the correct information about Maldives to the outsiders."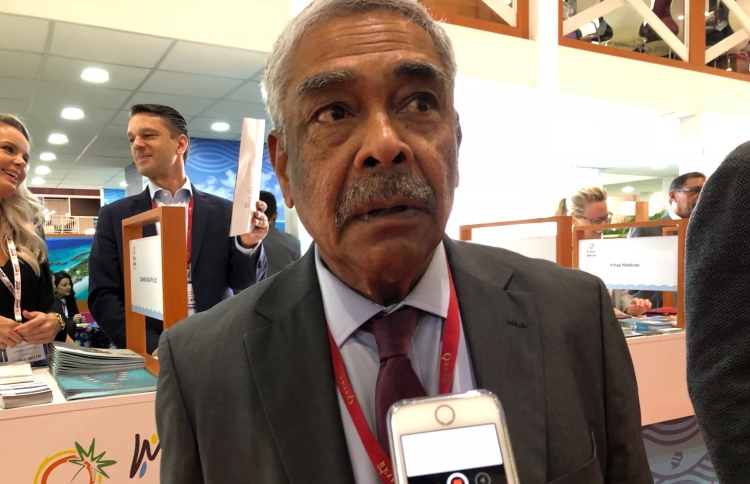 According to Mr Afeef, the foreign media tour operators he met at the fair all have a very positive outlook towards Maldives. He also added that the foreign tour operators and travel agents all wish for easy accessibility to Maldives. He further highlighted that currently the Velana International Airport is not able to handle too many passengers at one time and this could be solved with the opening of the new airport terminal.
Concluding the interview, he expressed his view on the matter by stating that "opening of new resorts in Maldives is a good investment, but additional tourists can be brought to the country only when the airport expansion is completed. When it is completed more tourists will arrive and we will need more resorts. We need to see if the development of more resorts is important or the airport.  After developing airport when arrival numbers start increasing then we will need the resorts of course."
A pioneer of the industry, Mr Afeef himself is one of the shareholders of Crown and Champa Resorts, a company that operates some of the most successful resort properties in the Maldives.