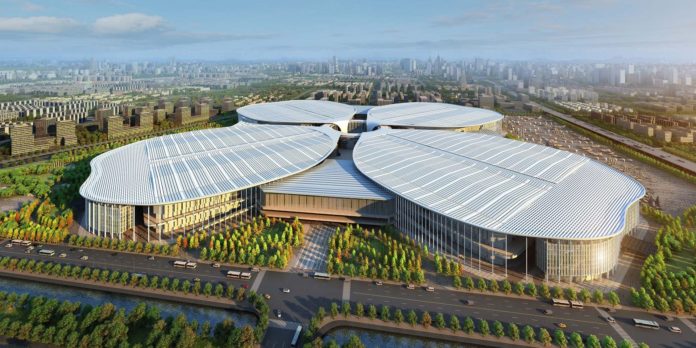 Nine companies represented the Maldives in the China International Import Expo (CIIE) being held at the National Convention & Exhibition Center in Shanghai, China.
The expo is held in efforts to give firm support liberalization and economic globalization while actively 
Ensis Fisheries, Horizon Fisheries, Ocean Hunters and Maldives Seafood Processors and Exporters Association are some of the organizations which are taking part in the 6-day event to promote Maldivian fish products.
In the expo, the companies presented their product ranges including frozen fish, ready-to-eat, seafood-canned, seafood-dried, sushi, tuna, finfish, general category, other seafood, and value-added seafood.
A representative of the Maldives Seafood Processors and Exporters Association noted that the purpose of participating in the expo is to find more opportunities for local exporters in the global market.
CIIE held from November 5-10 is expected to bring together more than 800 companies from over 100 countries around the world to provide new channels for countries and regions to do business.