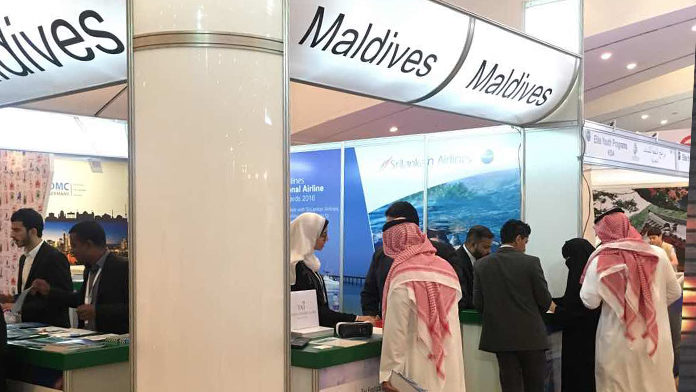 A delegation from the Maldives is participating at the Riyadh Travel Fair 2017, held from 07th to 10th April 2017 at Al Faisaliah Tower Hotel in Saudi Capital Riyadh.
According to an official from Maldives Association of Travel Agents and Tour Guides (MATATO), 11 different companies from Maldives are participating in this fair, promoting important tourism avenues of the Maldives. The Riyadh fair is well-known for being a popular opportunity to market and sell tourist packages and the Maldives delegation reports immense success.
Riyadh Travel Fair has as objective to allow the opportunity for the different tourist and travel organizations introduce their activities and services, offer investment opportunities in tourism sector within the Kingdom of Saudi Arabia and Gulf Cooperation Council Countries (GCC) to the Arab and International tourist investment leading companies and exchanging experiences in the field of tourist products and services promotion and marketing. The Event gathers the entire effective and essential regional organizations in tourist field under one Roof / Floor, displaying specialized tourist presentations and provide special programs for the travel agents and purchasers from the different regions in the world.