The Maldives Marketing and Public Relations Corporation (MMPRC) together with 15 representatives from 08 companies from the Tourism Industry of Maldives are taking part in the East Mediterranean International Travel and Tourism Exhibition 2018 (EMITT) held in Istanbul, Turkey from 25-28 January 2018.
Maldives returned to EMITT this year and is represented in a 63sqm space. The stand is designed to portray the Honeymoon segment of Maldives, which is targeted towards attracting the right segments from the Turkish market. The Acting Managing Director of MMPRC, Mr. Haris Mohamed, heads this year's event, and is planned to meet with travel trade media and operators from the market, to discuss the possible promotional campaigns that can be conducted this year to regain the arrivals from the Turkish market.
EMITT is one of the biggest travel trade shows in the East Mediterranean region and one of the top five tourism exhibitions worldwide, with tourism industry representatives from all over the world participating and showcasing their own products.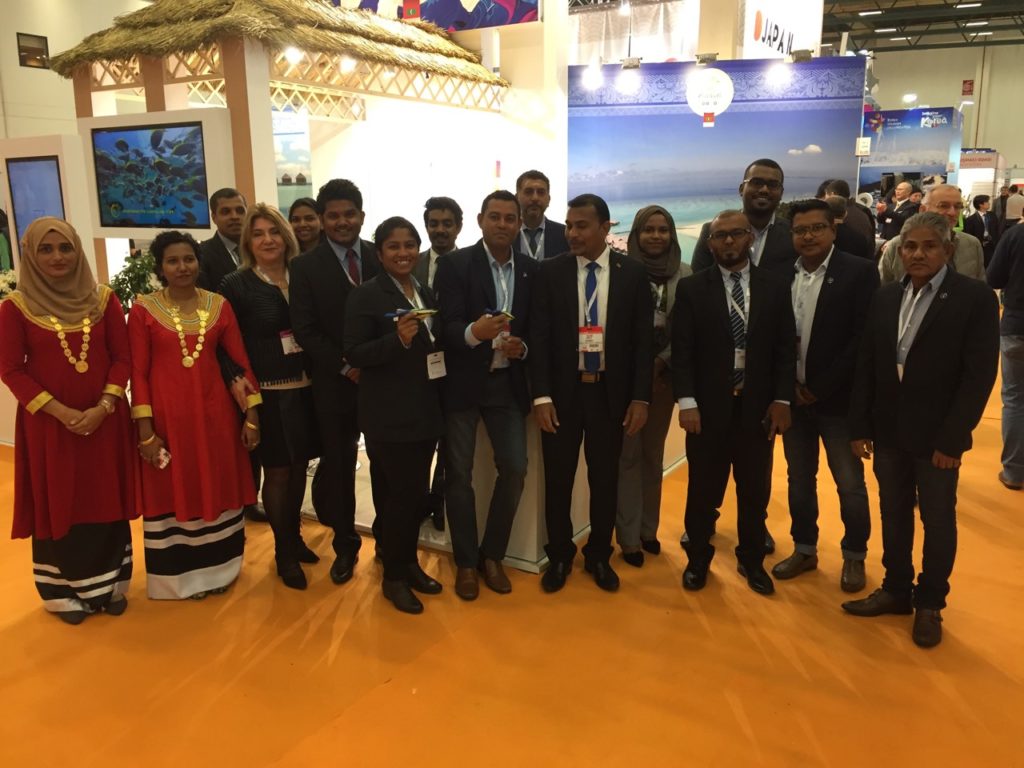 Turkey market has shown an increase in the overall outbound travel and a slow but steady growth in arrivals to Maldives since the establishment of Turkish airlines in November 2012. With a total arrival of 10,405 Turkish tourists, this recorded an increase of 11% in arrivals from the market by the end of November 2017.