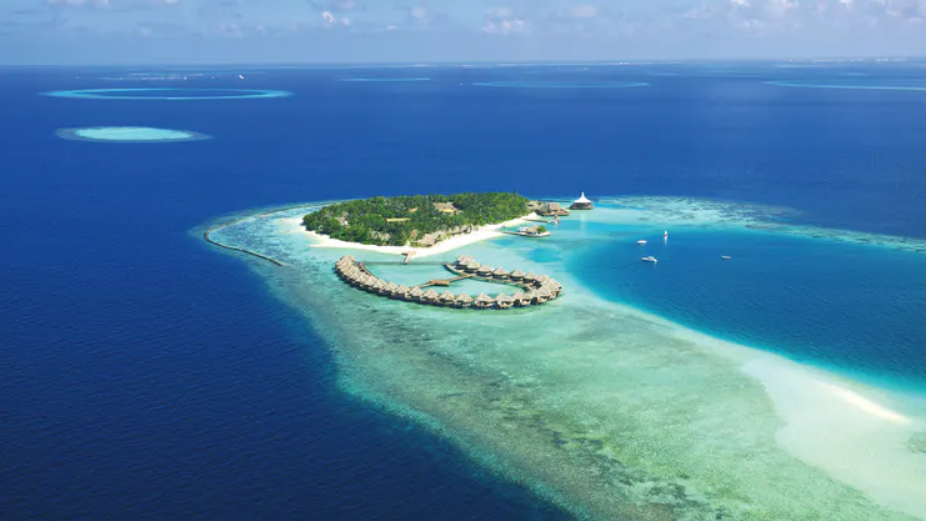 TripAdvisor®, the world's largest travel guidance platform, has announced its annual Travelers' Choice® Best of the Best Awards for Hotels, whereby several Maldivian resorts has made the list, enticing travelers to book their next trip to the sunny side of life.
Every year, TripAdvisor combs through the millions of reviews from its global community of travelers to surface the hotels that people raved about most, and this year is no different. Even during the pandemic, travelers continued to discover, book, and give feedback on places to stay, both near and far. Despite significant disruption to the hospitality industry in 2020, hotels around the world found new ways to dazzle guests and deliver top-of-the-line service.
"Congratulations to all the winners of the 2021 Travelers' Choice Awards," said Kanika Soni, Chief Commercial Officer at TripAdvisor. "I know the past year has been extremely challenging for tourism businesses. What has impressed me is how businesses adapted to these challenges, implementing new cleanliness measures, adding social distancing guidelines, and utilizing technology to prioritize guest safety. The Travelers' Choice Awards highlight the places that are consistently excellent – delivering quality experiences time and time again even while navigating changing customer expectations and new ways of working. Based on a full year of reviews from customers, this award speaks to the great service and experience you provided guests in the midst of a pandemic."
See below the Travelers' Choice Best of the Best Hotel winners from Maldives for 2021:
SAii Lagoon Maldives wins 2021 TripAdvisor Travelers' Choice Award for Top Hotels in the World
"We would like to take this opportunity to thank all the InSAiiders who have expressed their joy staying with us at SAii Lagoon Maldives," said Patrick de Staercke, General Manager of SAii Lagoon Maldives – Curio Collection by Hilton. "It is with great gratitude that our dedication to hospitality 'we care', 'we share' and 'we're there' has been recognized by this very prestigious award"
Located just 15 mins from Velana international airport by boat, this unique new resort and venue offers 198 spacious guestrooms, beach villas and overwater villas presenting unique experiences that spark individual interest and promise heart-made memories. Ideal for couples, families or friends looking for an inspiring escape, the resort's generous interiors and al fresco spaces, personalized comforts and genuine service culture create an inspired playful destination getaway.
Baros Maldives Voted Top Destination in the TripAdvisor Travelers' Choice Awards 2021
Baros has again been voted by guests writing about their holidays on TripAdvisor as being among the world's top hotels. The luxury island resort was placed among the Top 25 Hotels for Romance in Asia (ranked 11th) for the tenth year having established itself as one of the best choices for couples and romance seekers.
The resort has also been voted in the Top 25 Most Saved Hotels on Trip Advisor (No.10). This puts Baros among the most sought-after holiday "Bucket List" hotels in the world.
Baros is a boutique, private island of 75 overwater and beachside garden villas and white sand beaches set in a turquoise lagoon, just 25 minutes by speedboat from the Maldives International Airport. Guests can relax in a tranquil, tropical setting, embark on an amazing culinary journey in Baros' three restaurants and bars, dine on a secluded sandbank or the unique Piano Deck in the middle of the lagoon as well as take part in memorable snorkelling experiences around the flourishing house-reef.
Milaidhoo Island Maldives Ranks 'Best of the Best' in TripAdvisor's Traveler Choice Awards
Milaidhoo has been acclaimed among the top holiday properties in the world, being allowed to carry the 'Best of the Best' badge yet for another year as voted by the Tripadvisor Community. Milaidhoo has also been recognised as the third most romantic resort in Asia and 16th worldwide as well overall ninth in the Top Resorts in Asia.
General Manager Shuhan says: "It's with great happiness and pride to learn that even during this difficult year, our Milaidhoo family continues to impress guests with impeccable service, passion and love."
Due to the pandemic the resort was closed for several months only re-opening its shores in October 2020. Milaidhoo implemented a rigorous hygiene and safety protocol and managed to adhere to the new reality while delivering caring and personalized service to guests, giving them a much needed break from the restrictions of the pandemic.
Milaidhoo is a pristine island paradise proudly rooted in local island traditions. The boutique luxury resort features 50 contemporary Maldivian style pool villas, custom- made and made for comfort designed by a renowned Maldivian architect. Every guest is assigned an Island Host to help create meaningful experiences and cater to their every need. Activities include over-water spa treatments, sunrise yoga classes and snorkelling excursions to view the incredible house reef.
Rahaa Resort Wins 2021 Tripadvisor Travelers' Choice Award
Rahaa Resort has been recognized as a winner of 2021 Trip Advisor Travelers' Choice award. This achievement celebrates businesses that consistently deliver fantastic experiences to travelers around the globe, having earned great traveler reviews on Tripadvisor over the last 12 months. As challenging as the past year was, Rahaa Resort stood out by continuously delighting travelers.
This award places Rahaa Resort among the top 10 per cent of hotels in the world. "It's truly an incredible honor to receive this award," Mohamed Nihaj, General Manager, Rahaa Resort. "We thank our guests for sharing their experiences with the Trip Advisor community. This award would not have been possible without the hard work from each member of our Team. Past year has been a challenging year and to have won this award gives us great pride to continue in our efforts in delivering amazing experiences to all our guests and to make Rahaa one of the top 4-star resorts in the Maldives."
Rahaa is a 4-star resort located in the untouched and low-traffic Laamu Atoll, an esteemed destination for a wide range of travelers, from honeymooners and families to groups of friends and adventurers. A naturally beautiful location with original vegetation, wide stretches of beach and a natural Saltwater lake. The resort boasts two villa categories with vibrant minimalistic modern design infused with the local Maldivian architecture, the Lake View Villas and the Ocean View Villas.
Kandolhu Maldives wins big on TripAdvisor: #4 Top Hotel in the World
Kandolhu Maldives lives up to its name as a crown gem of the Maldives as the North Ari atoll property emerges a number one winner in all of Asia, and better yet ranks No. 4 among the Top 25 Hotels in the World awarded by TripAdvisor, the world's largest travel platform. This earns Kandolhu its second consecutive 'Best of the Best' accolade. The Traveller's Choice Best of the Best distinction is pooled from online guest reviews and ratings of guest satisfaction along with editorial input and awarded to only the top one per cent of hotels worldwide.
Small and intimate, Kandolhu is a tranquil hideaway of only 30 villas promising raw luxury and serenity for couples seeking some time away in paradise. The tiny resort exudes natural charm renowned for its lively house reef, stellar food and beverage offering, and genuine, friendly service. Adding to the resort's growing list of merits, Kandolhu takes the top most spot in Asia and places in the eighth spot worldwide in the Romance category.
These highly coveted awards celebrate the idyllic resort's consistently excellent performance having been awarded 30 category awards in the past seven years. Back in 2016, Kandolhu was placed as #11 Top Hotel in the World also.
"For a humble, tiny island such as ours, It's an honour achieving this feat and we attribute this success to our guests for their unwavering support and to our dedicated team who goes above and beyond in making this possible," Resort Manager Marc LeBlanc said. "For what has been an incredibly challenging year for all in our wonderful industry, this goes to great length in providing a boost of optimism for our incredible colleagues."
Kandolhu presents the brilliance of authentic hospitality paired with raw luxury and intuitive service. Fringed by a house reef offering endless underwater adventures and a plethora of dining options, this tiny island makes for that perfect haven.
You & Me Maldives Wins 2021 TripAdvisor Travellers' Choice Best of The Best Award
You & Me Maldives has won 2021 Trip Advisor Traveler's Choice Best of the Best Awards with ranking in the top 1% of hotels worldwide.
Throughout a challenging year, You & Me Maldives stood out to travelers and provided an amazing experience despite unprecedented circumstances. Based on a full year of Tripadvisor reviews, award winners represent travelers' ultimate favorites around the globe.
"Providing an impeccable service to our guests is our number one priority and it is indeed an honor to be on the list of 2021 Traveler's Choice Best of the Best Award Winners, which is the highest honor recognized by TripAdvisor. This award represents our consistent hard work, and we must continue on our path for excellence and professionalism. With almost 2 years of successful operation into the luxury resort segment in the Maldives, it is indeed a huge accomplishment for us to be presented such an award. We would like to thank all our guests and our hardworking team for their dedication"
An idyllic and naturally chic resort, You & Me Maldives is your ultimate private romantic getaway destination. Adults-only island, targeting couples, honeymooners and friends, the resort is a quiet, relaxing retreat, far away from other hotels.