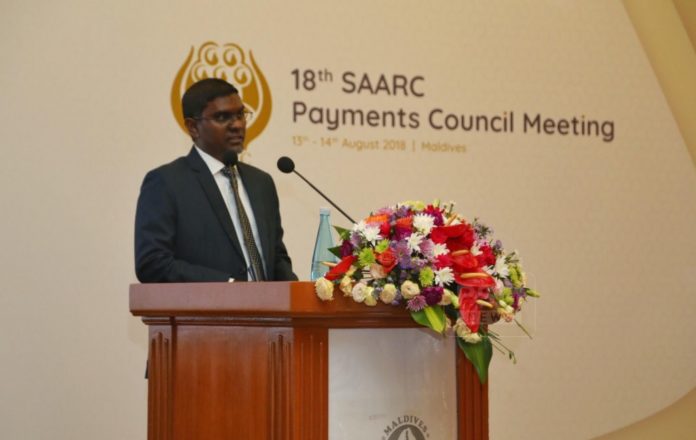 According to the governor of Maldives Monetary Authority, Mr. Ahmed Naseer, stated that Maldives economy is developing on the same level as that of developed/ developing countries.
Speaking at the 18th SAARC Payment Council Meeting, Governor said the relationship between the central banks of SAARC countries helps to implement an innovative international payment system. Govenor also noted that Maldives has received the assistance of the central banks of SAARC countries to establish a national payment system.
"Maldivian economy is growing just like developed and developing countries. This would lead to an increase in internal as well as external communications between neighboring countries, therefore an international payment system would prove to be very effective. Establishing such a payment system will be very important", stated the Governor.
He also added that efforts have been made to ease communications between the SAARC countries in the previous years which has led to an increase in investments, increase in competition between the businesses and also an increase in financial conversations.
The main aim of SAARC Payment Council Meeting is to improve and steady the payment system in the countries. Neighboring countries such as Bangladesh, Bhutan, Nepal, Pakistan and Sri Lanka participated in the meeting in addition to Maldives.