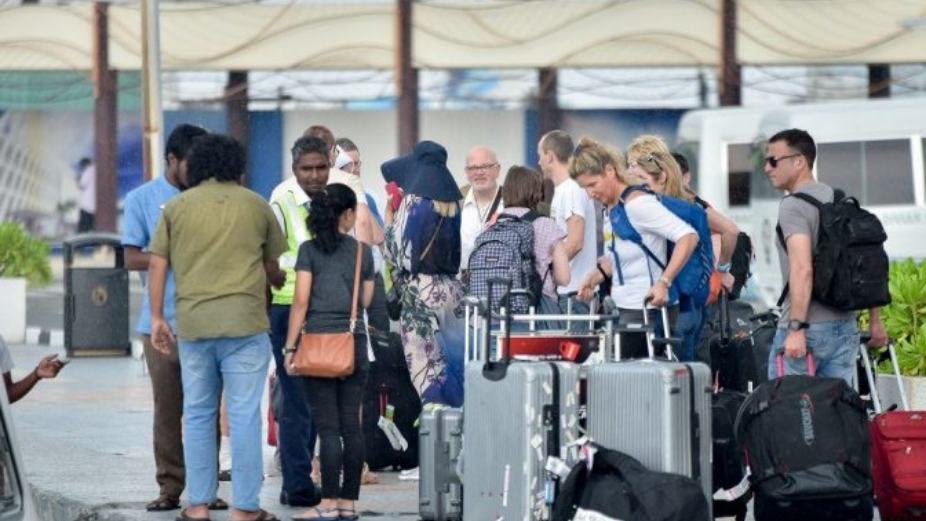 Maldives Immigration is to grant Special Visa to the Ukrainian tourists who plan to stay in the Maldives for an extended period of time, due to the ongoing situation in the country.
Tourism ministry noted that several Ukrainian tourists are currently stranded in the Maldives due to the suspension of commercial flights to Ukraine following the Russian invasion on 24 February 2022. As such, Ukrainian tourists shall apply for the visa extension via IMUGA portal of Maldives Immigration, before the expiry of the visa granted on arrival.
Granting Special Visa to Ukrainian tourists who plans to extend the stay.

Read more: https://t.co/nfS0qImkxa pic.twitter.com/CpCYKDJH3v

— Maldives Immigration (@ImmigrationMV) February 27, 2022
Tourists who wish to depart to Ukraine and neighboring countries via different airlines are also being assisted by the Foreign Ministry and Maldives Immigration.
As per the latest statistics released by the Tourism Ministry, there are around 750 Ukrainian tourists currently in the Maldives.