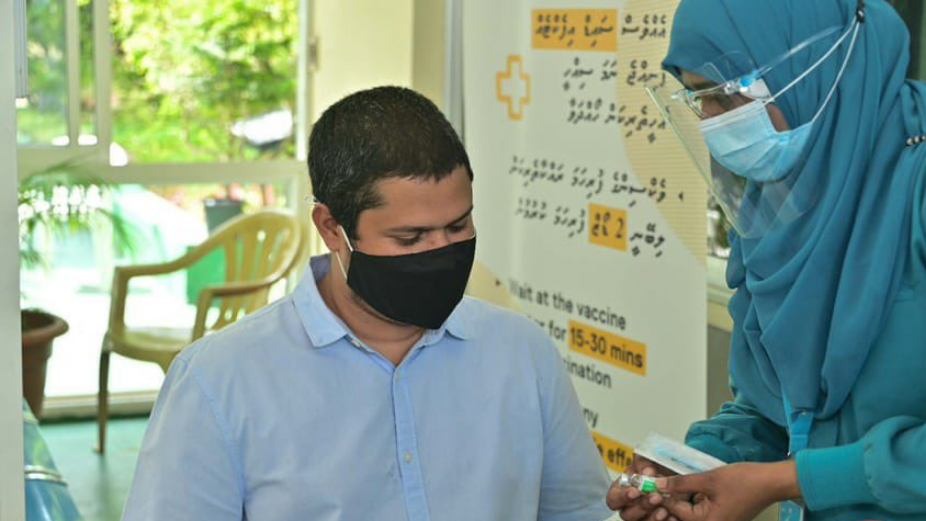 With over 14,000 of the tourism frontline team vaccinated already, Maldives continues its efforts to be among the first countries to give COVID-19 vaccination opportunities to all working in the tourism sector.
Since the beginning of the vaccination program for tourism industry workers on 4th February 2021, a total of 14,898 people have been vaccinated by 25th March 2021. Among this, 14,147 of the people are those working in resorts, 306 are guesthouse workers, 220 people from safaris and 70 people from hotels. In addition to this, 64 musicians, 24 travel agents and 67 people from the Tourism Ministry frontline workers has been given the first dose of the COVID-19 vaccination.
Maldives commenced the nationwide vaccination program on 1st February 2021. A total of 230,130 people have been vaccinated in Maldives by 27th March 2021.
The first round of vaccination in the Maldives has seen the rollout of Covishield vaccine. The "Covishield" brand vaccine administered, is developed by the Serum Institute of India (SII) and had the same formula as the Oxford-AstraZeneca vaccine.
Two shots of the vaccine are required to complete the dosage, with 4-12 weeks required between the two shots. Health Emergency Operation Centre (HEOC) stated the second dose will be administered 8 weeks after the first dose.