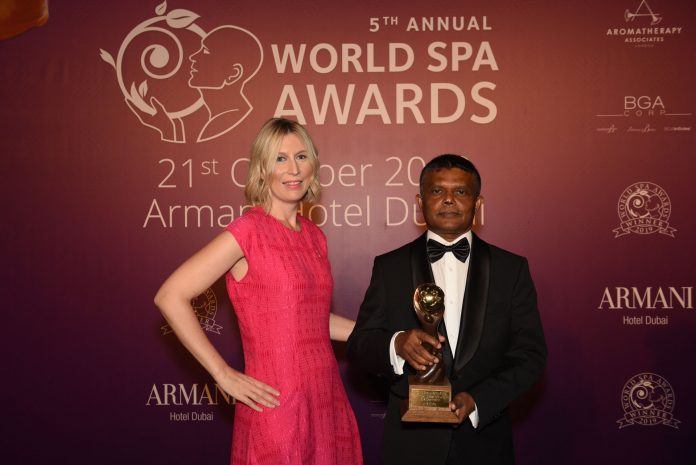 Maldives has won the title "Indian Ocean's Best Spa Destination" at the 05th Annual World Spa Awards 2019 held at Armani Hotel Dubai, situated at Burj Khalifa—the world's tallest tower—in Downtown Dubai on the 21st October 2019.
The award was received by the Ambassador of the Republic of Maldives to the United Arab Emirates, His Excellency Dr. Hussain Niyaz.
World Spa Awards, the sister event of World Travel Awards, renowned as the Oscars of the Industry was launched in 2015 to foster a new era of growth in spa tourism. Maldives resorts are famed for their luxury Spa and wellness services.
The destination has maintained the title of Indian Ocean's Best Spa Destination at the World Spa Awards consecutively since the award's inception in 2015.

Maldives won the title this year competing with Mauritius, Madagascar and Seychelles. Winning this prestigious award indicates the visitors' love and confidence towards the Maldives as a perfect wellness retreat and will indeed enhance the image of the country as a luxury spa destination.