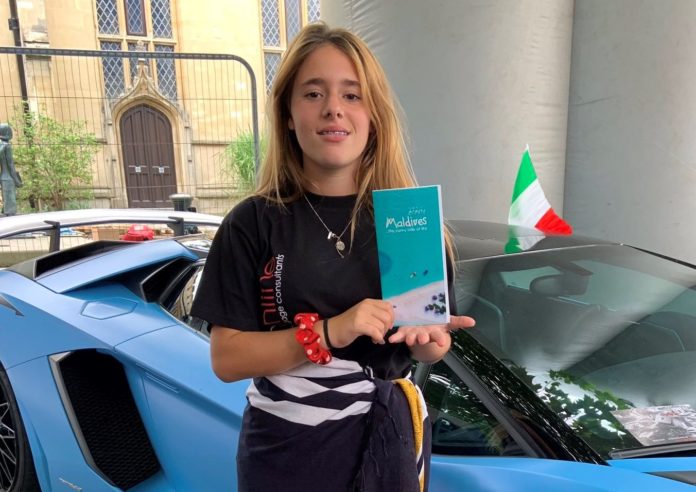 Maldivian Ambassador-designate to the United Kingdom (UK). Dr. Farahanaz Faisal has promoted Maldives in Italy.
Dr. Farahanaz took part in the Bedford Italian Festival and promoted Maldives by the means of a leaflet and traditional clothing of Maldives.
"I would like to thank Mayfair Insurance for the opportunity to promote Maldives at the Bedford Italian Festival" said Dr. Farahanaz, in a tweet.
Bedford Italian Festival is a cultural festival held in Bedford to celebrate the diversity of the town with food, music and a display of Italian cars.
The first ever Bedford Italian Festival was inaugurated on 2009.