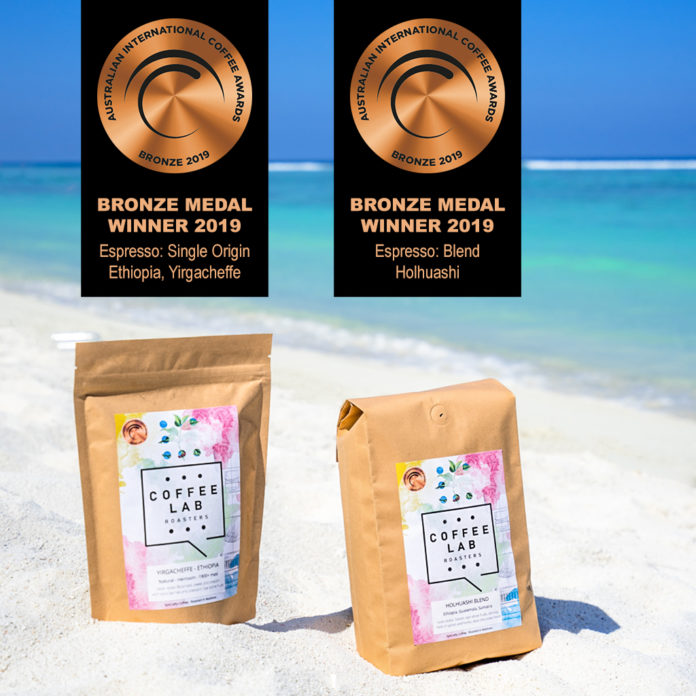 Coffee Lab Roasters is celebrating after winning two bronze medals at the 2019 Australian International Coffee Awards (AICA) for their Espresso Blend 'HOLHUASHI' and Single Origin Espresso 'Ethiopia, Yirgacheffe'.
The AICA, conducted by The Royal Agricultural Society of Victoria, is Australia's first and only international coffee awards rewarding and recognizing excellence. This year 805 entries were entered from 151 roasters from Australia, New Zealand, China, USA, Greece, China, Hong Kong, Singapore, Maldives and more. This is the first time Coffee Lab Roasters has entered the prestigious competition.
"We are thrilled to win two bronze medals, as it really confirms that all the hard work is paying off and, the coffee we roast in a tiny island of a tiny nation really are of a high standard" said Afrah, owner of Coffee Lab Roasters.
Since 2014, Coffee Lab Roasters has been a pioneer in the Maldives specialty coffee industry, completely changing how we prepare, serve and drink coffee. Apart from supplying coffee beans and coffee equipment, Coffee Lab Roasters has been developing many skilled baristas every year. Maldives Coffee Academy owned by Coffee Lab Roasters is the first of its kind in Maldives and the only academy that offers Specialty Coffee Association (SCA) accredited courses which are recognized worldwide.
These award-winning coffees are available at Family Room Café by Coffee Lab Roasters.