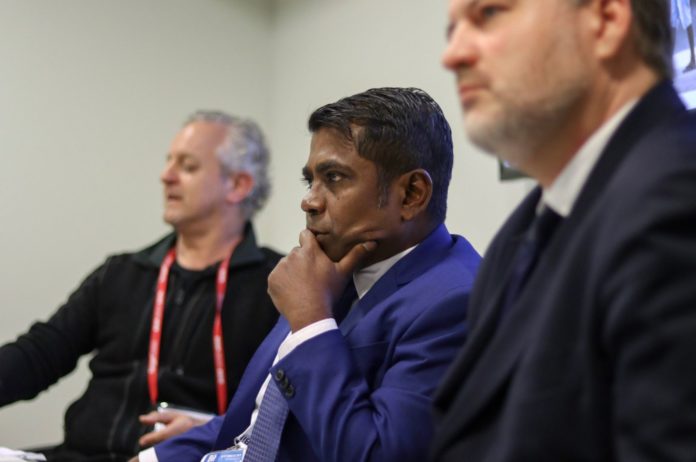 As Maldives is mostly understood to be a country that gives middle-class resort services, most foreign countries have misunderstood Maldives, said Managing Director of Maldives Marketing and Public Relations Corporation (MMPRC), Mr. Thoyyib Mohamed.
In order to change this outlook, Mr. Thoyyib gave multiple interviews for a number of media and even held a press conference throughout the fair along with meetings with tour operators and travel agents. In these interviews and the press conference, he briefed about the different segments of Maldivian tourism, including the high standard Resorts, Liveaboards, Guesthouses, and hotels.
Around 17 participants from 10 different companies of Maldives took part in International Tourism Exchange Fair, also known as the Bit Fair along with MMPRC. The head representative from Maldives for the event was Mr. Thoyyib.