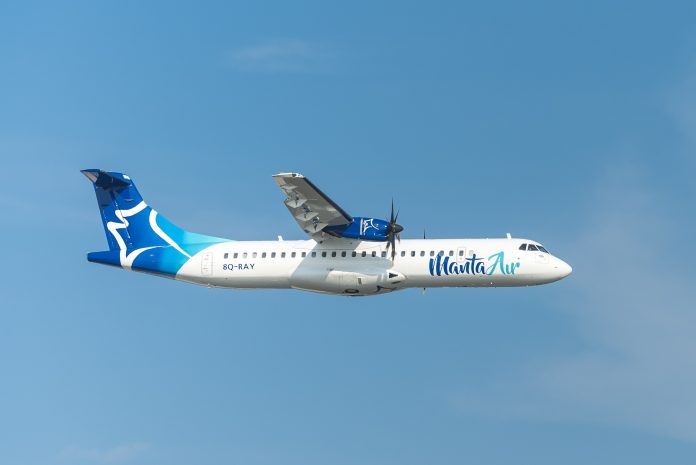 Manta Air has reduced its operations in different locations across the country and has halted its operations to G.A. Koodhoo airport.
In a recent statement released by the local airline, they have announced that they have brought temporary changes to its flight schedules due to changes in the demand for its operations amid the spread of COVID-19 pandemic in the Maldives.
They further highlighted that demand for domestic travel has fallen significantly leading to the cancellation of many flights, thus they have decided to temporarily halt its operations to Koodhoo airport.
They have stated that from 29th March onwards they will be temporarily halting its operations to Koodhoo airport, and also there will be an immediate reduction in the frequency to Dh. Atoll and Dharavandhoo Airport would be implemented.
The latest information regarding the local airline's operations will be available from their website.