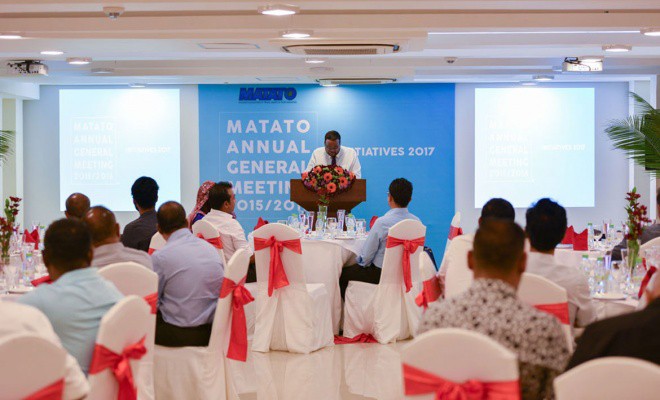 Maldives Association of Travel Agents and Tour Operators (MATATO) have decided to hold their Annual General Meeting from evening 16:00 to 18:00 on the 2nd of December 2018. The appointment of members for the important positions will also be carried out during this meeting.
MATATO organizes many different events and activities for the tourism industry. They also have carried out plenty of activities to promote the Maldives outside of the country. In addition, they also confer several awards to honor the hard workers in the industry.
MATATO's President is the DMD of Inner Maldives, Mr. Abdulla Giyas. The board also consists of the Vice Presidents Mr. Abdulla Su'ood and Mr. Ibrahim Shihab of Yacht Tours. The treasurer is Mr. Ali Ahmed of Vista Travels. The executive board consists of Ms. Aminath Neena Nizar of Sun Travels and Tours, Mr. Ahmed Fiyaz of Pearl Travel Services, Mr. Mohamed Khaleel of Riolo Travels, Mr. Mohamed Jinan of Voyagers Maldives and Mr. Hathim Hussain of Pearl Travels.