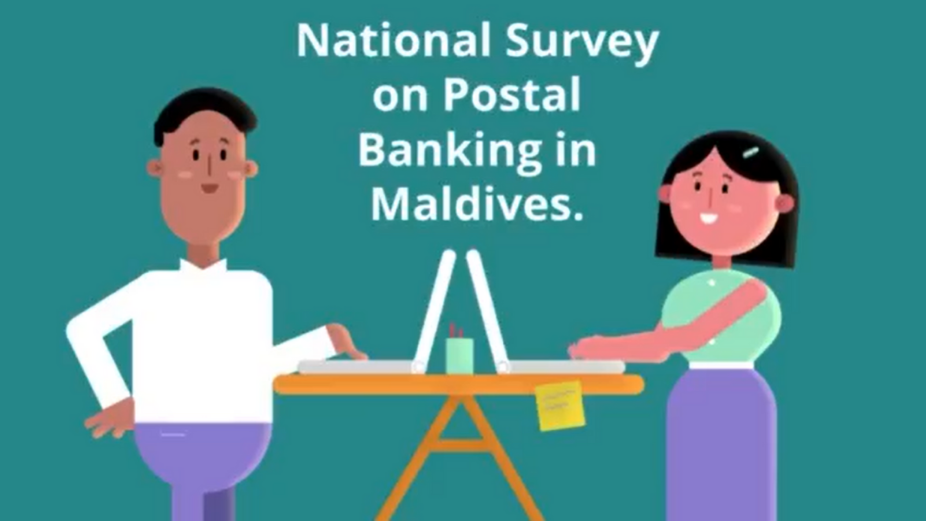 The Maldives Capacity Development and Governance Institute (MCDGI), a leading training provider for corporate governance and capacity development in the Maldives will facilitate and administer a national survey on postal banking in the Maldives. This survey is conducted by the MCDGI as part of the feasibility study for the Maldives Postal Banking Project on behalf of the project consultant for Maldives Postal Limited (MPL).
Postal Banking is the supplying of financial services via the Postal Service. The drive for Postal Banking calls for affordable, customer-oriented products and services such as bill payments, savings accounts, and loans. Postal banking will be advantageous for consumers who do not have access to affordable financial services. Postal services in 139 countries around the world offer some form of financial service.
Looking at the past initiatives in this realm, on 5th January 2010, the President's office made a public announcement of its intention to introduce postal banking in Maldives. The press release stated the government's intention to do a feasibility study and the appointment of a ministerial subcommittee to further the study on postal banking. The press release also elaborated that the government believes postal banking will be a convenient and secure way of saving money, encourage savings and that postal banking will provide a convenient method of managing and saving the allowances of pensioners.
It is worthy to note that 11 years after the government's initiative, Maldives Post has decided to test the waters for postal banking in Maldives. The Chairman of the Maldives Water Company, who was the former Finance Secretary of the President's Office and a strong advocate of Postal Banking Mr. Ahmed Mausoom launched the first ever national survey on postal banking yesterday.
According to Mr. Mausoom, "A postal bank should be a 'One Stop Shop' which would benefit the island community in terms of improving their livelihood. Such a network in the rural Maldives can facilitate easy access to micro-finance for small businesses, entrepreneurs, and the fisheries and agriculture sectors."
MCDGI highly encourages everyone to take part in this national survey and contribute to the ground-breaking initiative of the postal banking project. You may fill the survey via https://forms.gle/iMHbz3YrJcQdc67RA.
For more information or enquiries please contact MCDGI via:
Email: programs@mcdgi.edu.mv,
Phone: (960) 7976620 (9am-5pm).