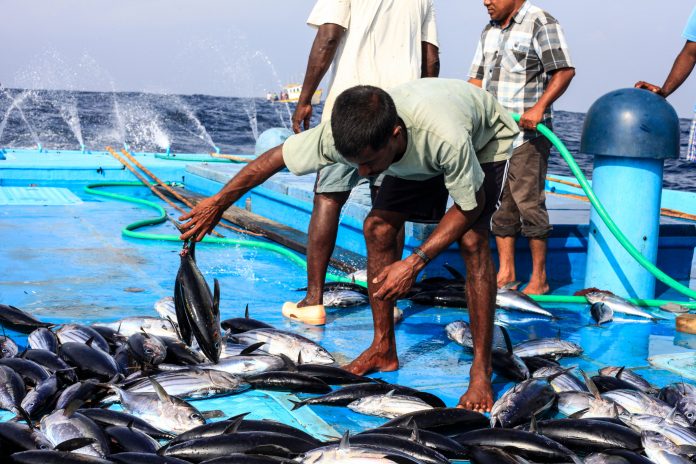 Maldives Industrial Fisheries Company Ltd. (MIFCO) has announced that the company will be transferring payment to credit bills of fish purchase starting 23rd August 2020.
Chief Operating Officer of MIFCO, Ismail Fauzy states that the company will be transferring payment to the credit bills which have been unpaid since the 20th of August 2020. According to Fauzy, MVR 40 million is to be paid to fishermen.
Fauzy further stated that the company has been facing difficulties in arranging instant payments to the fishermen. He clarifies that the amount of fishes bought by the international markets have decreased significantly due to the global pandemic and as a cause of that, the company faced difficulties in making instant payment to the bills.
As stated by Fauzy, the issues posed by Kooddoo fishermen with the delay in payment will be solved starting 23rd August, as the company will be transferring due payments.
Fauzy has also requested the fishermen with due credit bills to send a letter to the company, stating the preferred bank account details for the payment transfer along with the details of "masveriya card".
So far in 2020, MIFCO has bought 2400 tons of fish and issued fishermen with MVR 464 million. According to the statistics, in 2019, MIFCO recorded the greatest purchase in the past 14 years. That is 4800 tons of fish, issuing MVR 901 million to the fishermen.