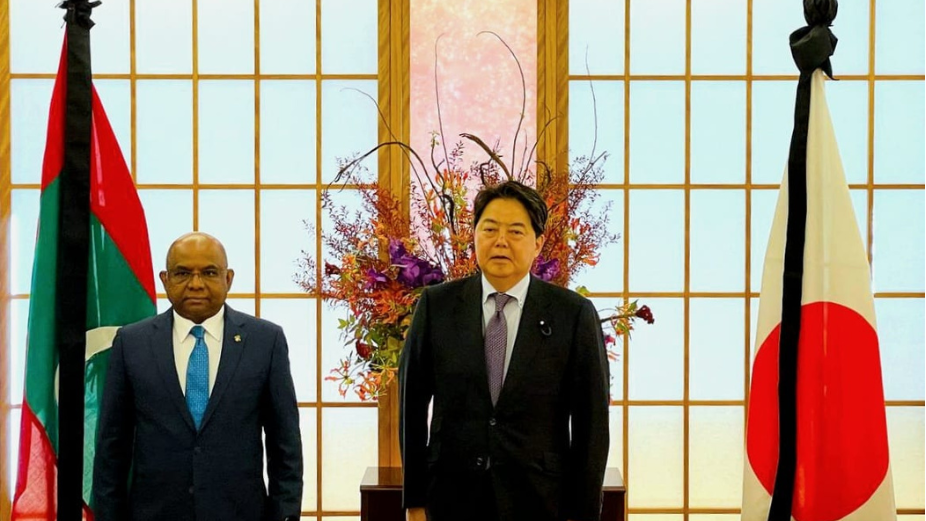 The Minister of Foreign Affairs of Japan, His Excellency Hayashi Yoshimasa will make an Official Visit to the Maldives from 29-30 July 2023, on invitation by the Minister of Foreign Affairs of the Republic of Maldives, His Excellency Abdulla Shahid.
During his visit, Minister Hayashi will hold meetings with his counterpart Minister Shahid, and also with Minister of Defence Uza. Mariya Didi, and witness the Exchange of Notes under the Project for Human Resource Development Scholarship (JDS) between Maldives and Japan.
The visit of Minister Yoshimasa is the highest-level visit by a Japanese Government official to the Maldives, since the visit of former Foreign Minister, Taro Kono in January 2018.