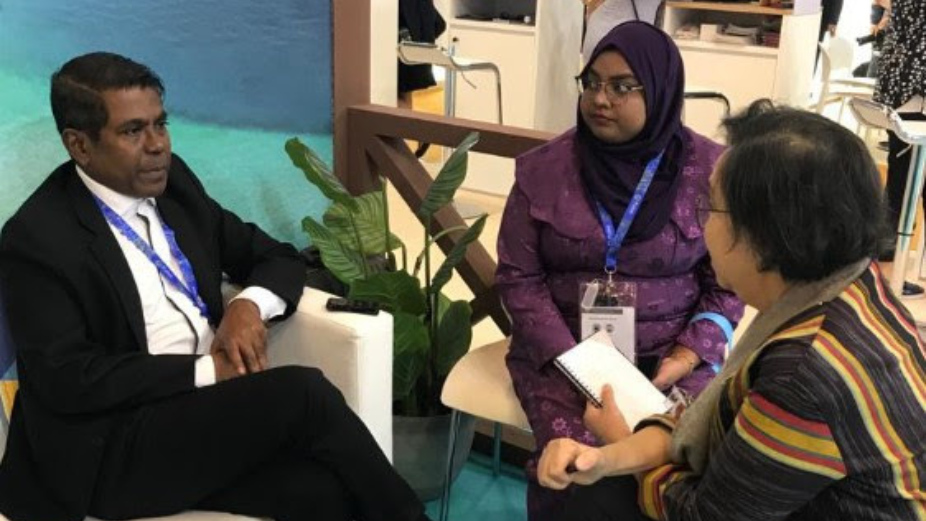 Maldives Marketing and Public Relations Corporation (MMPRC/ Visit Maldives) announced its participation in ITB Asia 2023, alongside 27 industry partners, to promote the Maldives and further strengthen its destination presence in the SouthEast Asian (SEA) market. The event is held in Sands Expo & Convention Centre, Singapore, from 25th to 27th October 2023.
ITB Asia is one of the region's leading travel B2B trade shows, designed to be the primary event for the Asia Pacific travel industry. The event features thousands of exhibiting companies from the Asia-Pacific region, Europe, the Americas, Africa, and the Middle East. This includes exhibitors from every sector of the tourism industry. Through this event, MMPRC will be marketing the Maldives by promoting tourism products (resorts, hotels, guesthouses, liveaboards) and the diversity of unique experiences available for tourists at the destination. Participation in this fair also provides a platform for industry partners to showcase their unique products and services to the Singaporean and SEA market travel trade with excellent networking and meeting opportunities.
A dynamic array of activities are to be carried out at the Maldives stand, from scheduled meetings and networking to interactive activities. These activities include a digital information kiosk at the stand to explore Maldives' tourism products and experiences, which will help to further garner interest in the destination. Attendees will also get a chance to experience authentic Maldivian culture by trying out 'libaas' and 'feyli' props or having a taste of the local delicacies and creating personalised calligraphy bookmarks. Trade surveys will also be carried out to gather important information about the market and travel trends. We will also provide press packs to attending media, detailing updated destination information along with co-exhibitor information.
As of August 2023, we have welcomed a total of 39,304 from the SEA region. So far, a total of 7,317 Singaporean tourists have arrived in the Maldives.
MMPRC is consistently promoting the destination in the SEA market. We organised a media familiarisation trip with top media from Thailand, a Maldives e-learning programme targeted for the whole region, campaigns with prominent publications throughout the year, and a series of successful roadshows in Indonesia, Malaysia and Thailand. We also represented the Maldives as a destination at major travel fairs in the region, such as MATTA 2023, ADEX Ocean Mission 2023 and NATAS Holidays 2023. At the moment, we have an ongoing media campaign with Marketeers in Indonesia. These marketing initiatives uphold the brand visibility and aim to retain the Maldives' position as the preferred choice for travellers from the SEA market.