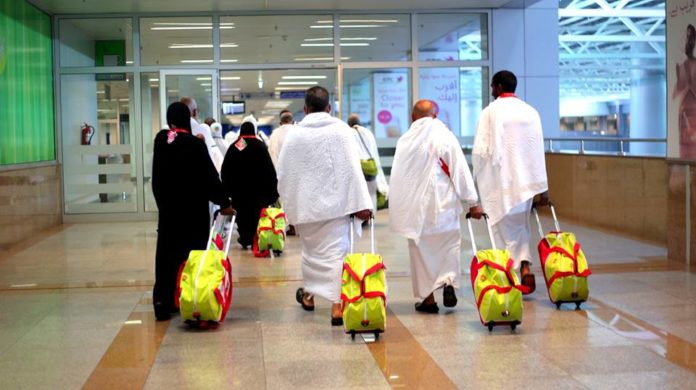 The total amount of Umrah Visas issued by Saudi Arabia in 2019 exceeds 4 million as per data from Saudi Ministry of Hajj and Umrah. The total figure of approved visas are 4,116,827 out of which 3,672,648 have arrived in the Kingdom with 302,263 of them in Makkah and 137,522 in Madinah.
According to the data, 3,266,663 pilgrims traveled to the Kingdom by air, while 374,915 entered by land and 31,070 arrived by sea. The largest number of pilgrims are from Pakistan (910,028), followed by Indonesia (596,970), India (391,087), Yemen (200,239), Malaysia (193,364), Egypt (189,496), Turkey (158,403), Algeria (127,563), and Bangladesh (93,760). 
From the Maldives, over 1000 pilgrims travel to Saudi Arabia for Hajj and Umrah every year. There are over 16 companies who are in charge of providing Hajj and Umrah services to Maldivians with Maldives Hajj Corporation as the leading company.