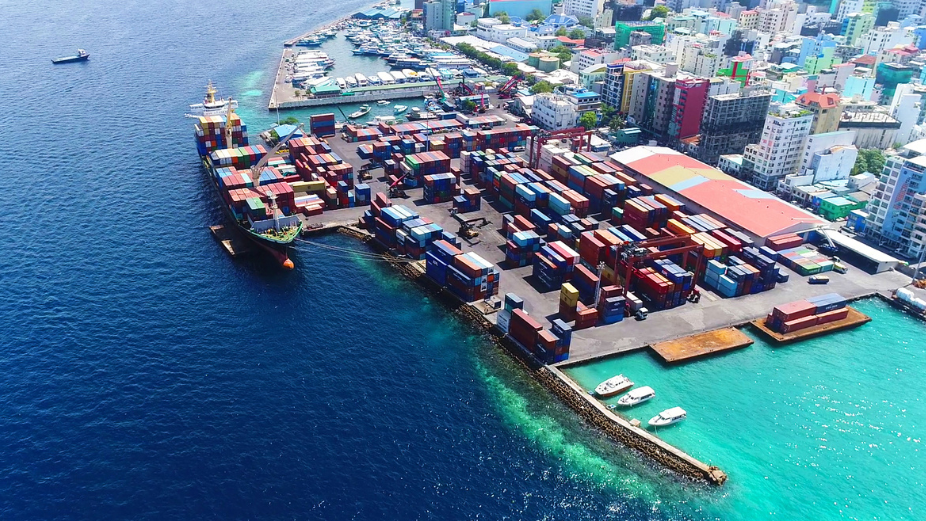 In June, the Male' Commercial Harbor, operated by Maldives Ports Limited (MPL), successfully cleared a total of 6,180 TEUs (4,400 containers) of cargo, according to the latest statistics released by MPL.
An average of 206 TEUs (147 containers) were cleared daily from the Male' Commercial Harbor throughout the month of June. The breakdown of these cleared containers revealed that 2,680 were 20-foot containers, while 1,780 were 40-foot containers.
The Male' Commercial Harbor also welcomed a total of 16 container vessels and 17 other cargo vessels during June.
MPL's data revealed that bananas, watermelon, pumpkin, pineapple, cabbage, tomatoes, onions, potatoes, and eggs were the most commonly cleared perishables in June.