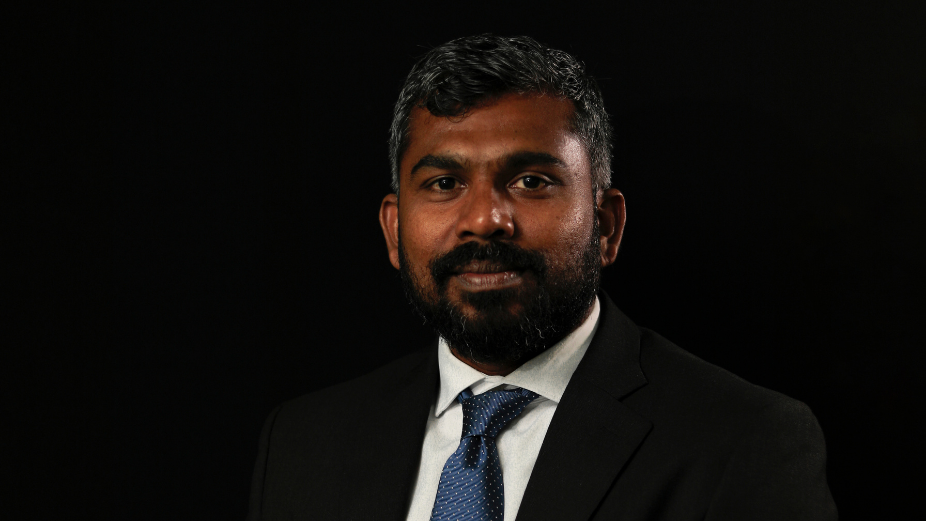 Mr. Ahmed Athif is the Deputy Managing Director of Housing Development Corporation, the master developer for three pivotal islands in the Maldives: Hulhumale', Thilafushi and Gulhifalhu. Our team sat down with Mr. Athif to find out more about HDC's current projects and its exciting plans for the future.
Could you tell us about your career thus far? What has your experience been like at HDC?
I come from a finance background. Since I joined HDC, I have been working in a key management role. It's a diverse organization, where we work with personnel with various skills. We are currently going through a major transformation of the company. Previously, HDC was tasked with providing social housing, which is now undertaken by Fahi Dhiriulhun Corporation. HDC is currently a master developer, mainly focused on commercial developments.
Could you tell us about some of the major projects HDC is currently undertaking?
Major projects in the last two or three years have been mainly focused on the Hiyaa Flats, targeted for a population of 40,000. They are 6,722-bedroom apartments being developed in phase two of Hulhumalé. Tenants have been moving in, so hopefully by next couple of months, it will be fully occupied. We are also focused on completing the remaining social infrastructure facilities in the area, which includes mosques, schools, hospitals, roads, parks, and other amenities.
Another key project is the channel park that we have been developing, which divides Phase I & II. Additionally, there will be outdoor cafeterias, food outlets, social parks, including skate parks and other infrastructure developed in that area.
We are also developing the islands of Thilafushi and Gulhifalhu, since the new administration decided that this also aligned with HDC's work. Our focus is mainly on developing infrastructure projects, such as developing a road network in Thilafushi, as well as a planned land reclamation in the area.
Vinares housing, located in Phase II, is another key project we are working on. It is mid-range housing with 1,344 units which are already under construction. Hopefully, by the end of this year we will be able to bring this to the market.
We are also developing telecommunication infrastructure. As such, another key project is the fiber optic network in Phase II. This is considered to be a diversification project. All the ISPs are currently riding the GPON network developed by HDC in Hulhumalé Phase II, enabling them to provide faster service to the residents by reducing the connection time.
Another diversification project we are working on in Phase 2 is an integrated tourism project. Its main focus is to provide job opportunities and also a tourism component to small, medium and large businesses in the central area. It's a very unique project, because we are not sticking a 'one island, one resort' concept like the rest of Maldives. Instead, we will have multiple hotel chains, boutique hotels and guesthouses all in this integrated development. This project will be rolled out in the upcoming quarter.
What would you consider to be the greatest milestone of HDC so far?
Hulhumalé was reclaimed with the vision to solve the issue of high population density in Male'. People believe that Hulhumalé is a better choice than Male', and with the connectivity with upcoming different categories of housing, we see that the main objective of company has been achieved over the years. Of course, there are areas in which we can still improve. Currently, we are working on improving the standard of living through smart solutions and infrastructure to make Hulhumalé a sustainable and Smart City.
COVID-19 has caused severe disruptions across the global economy. What challenges did HDC face and how did you overcome them?
Since HDC's main focus is on infrastructure development, the majority of materials are imported. A huge challenge then was reducing total disruption in the supply chains. All projects were delayed mainly due to shortage of materials and shortage of labor. During the lockdown due to COVID-19 restrictions, we had to stop certain projects for a certain period of time. To overcome that, we amended our schedules and were able to find alternative ways to carry out the projects. Now the projects that were on hold at that time have been resumed, and we are able to complete certain projects despite the delays caused by COVID-19.
HDC has recently initiated an Open Access Network deployment in Hulhumalé Phase 2. Could you tell us a bit more about this initiative? How will it benefit the residents and businesses of Hulhumalé?
The vision for Hulhumalé is for it to be developed as a Smart City. And this Smart City initiative begins with smart infrastructure. Developing expertise in the telecommunications area is one key objective of HDC, as now with modern developments, reclamation alone is not enough. Supporting facilities are also necessary, which includes networks as well. The Open Access Network creates quick service provisioning, low operational costs from multiple service providers sharing the same infrastructure, and better maintenance as it eliminates the need for excavating and trenching roads. One of the main benefits for HDC as a developer is once the network is done, any ISPs can ride on the network, which will reduce the cost, and users will receive much faster delivery.
What's in store for HDC? What can we expect to see next?
The new government vision is to go beyond Hulhumalé. You can see that the new administration is also working towards developing 4,000 to 6,000 additional housing units as well. In Hulhumalé Phase II, 7,000 Hiya Flats have already been completed and people are already moving in. One of our key objectives is to possess expertise and developing cities and, in that aspect, we foresee scope in developing other areas with that expertise.
Another key development will be Thilafushi and Gulhifalhu, which are highly focused on commercial activities and can be integrated with central area development. So, we will be engaging in these key government initiatives, and working very closely with the administration to achieve government strategic goals as well. In the coming days, you will see major changes in the work we do as we achieve our goals.