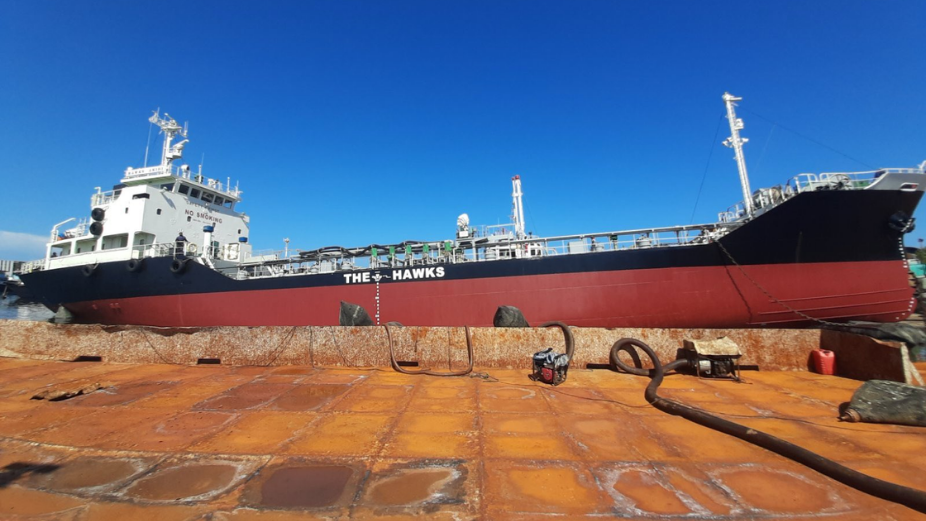 The Mt Hawks Akiri has been safely undocked from The Hawks Boat Yard in the Maldives on Friday.
Located on the industrial island Thilafushi, services from The Hawks Boat Yard include dry docking, professional boat building, fiber works, as well as refurbishments of existing vessels – all done according to the clients' needs.
To maintain the highest standards, the company works with its own skilled team, thereby retaining control of every step in the manufacturing process and ensuring that components are built to exceed industry standards and clients' expectations.
The Hawks Private Limited is one of the leading importers and distributors of high-quality fuel in the Maldives, providing a range of different services. With more than 15 years of experience in the area of fuel supply and an exceptional attention to the needs of its clientele, the company has developed an extensive, innovative product portfolio.