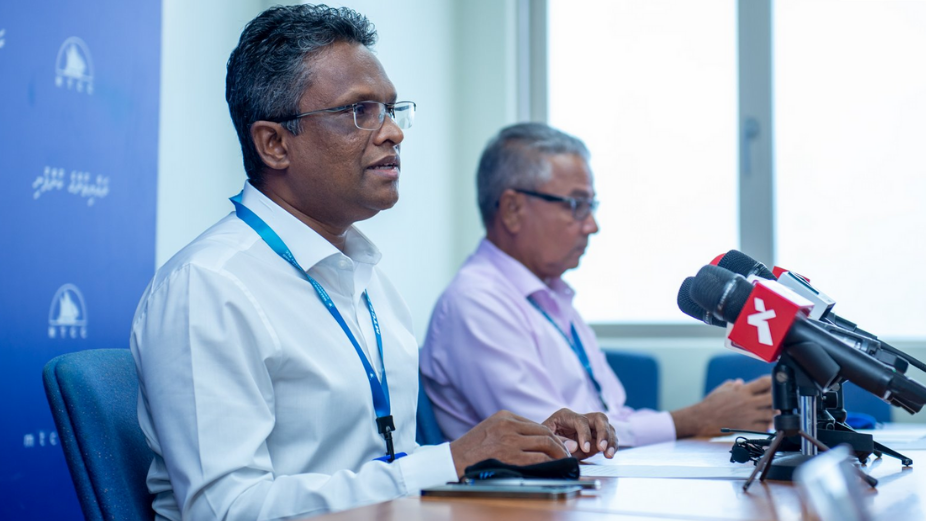 Maldives Transport & Contracting Company (MTCC) has announced heavy vehicle operations training programs for youth, with a monthly allowance of MVR 5000 for each participant.
The training program titled "Hunavaru" will be held in major cities, and all Maldivians 18 years and above are encouraged to sign up. The program is aimed at developing qualified Maldivians for the construction industry and subsequent licensing of Maldivian professionals to fill the gaps in the construction job market.
The 3-month long program will train Maldivians to operate heavy machinery, and those who make the top 50 in the program will be awarded jobs in MTCC.
"We have 130 foreign staff in MTCC doing these jobs," said CEO Adam Azim. "This sort of work is easily learned and earns an adequate income."
According to the CEO, employees trained in this work earn a monthly salary of MVR 12,000 to MVR 20,000.
To commence this training program, an Open Day will be held in Fuvahmulah on January 9th, and in Addu city on January 11th. The Open Days for Male' and Kulhudhufushi cities have not been announced yet.
CEO Azim iterated that MTCC will give importance to participants who uphold a good work ethic. Therefore, attendance is taken into account when awarding licenses after the training program.
"The attendance will be taken in the duration of the program," CEO Azim highlighted. "We believe that a 100% attendance is achievable as we are looking for efficient employees for work."