State-owned Maldives Transport and Contracting Company (MTCC) elects Nasrath Mohamed and Mansoor Zubair to represent the public shareholders on the company's board of directors.
In the company's Annual General Meeting held in Hotel Jen on the 26th of April, the two candidates were elected to the board with majority votes from 501 shareholders. Nasrath Mohamed was elected with 467 votes whereas Mansoor Zubair was elected with a total of 410 votes. The two candidates represented public shareholders on the company's board during 2017 as well.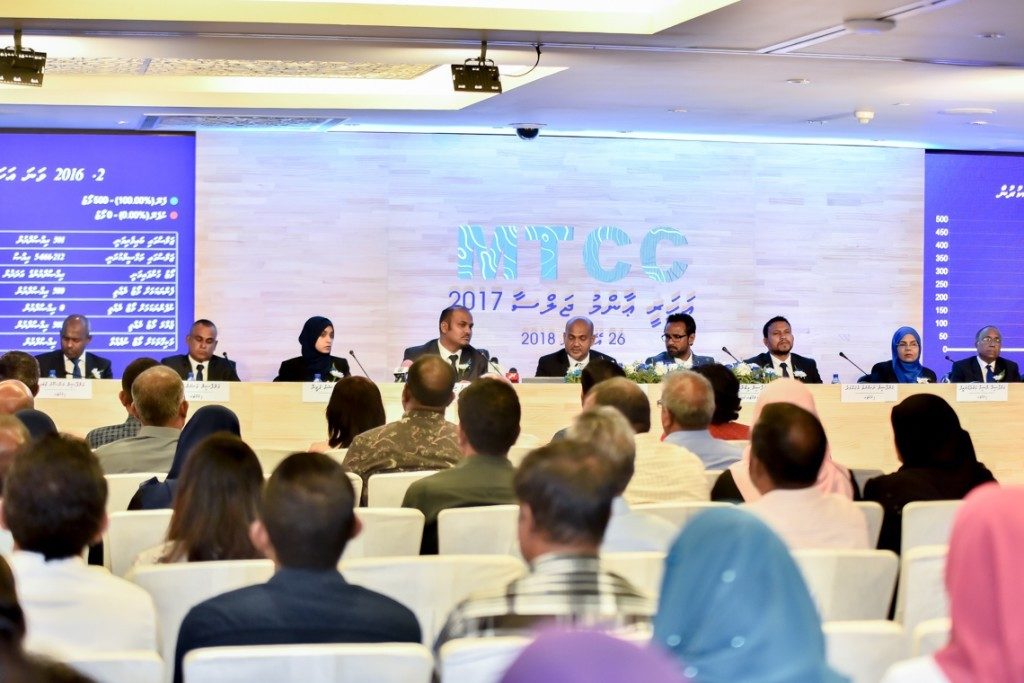 MTCC previously had 10 members on the board, with four representing public shareholders. The company reduced the number of directors on the board from ten to seven directors in their AGM held in 2017.
In addition to this, the company brought a change to its share structure, after which two directors represented the public shareholders and five representing the government.
According to MTCC's current share structure, 64.20 percent of the company's shares belongs to the government and 4.65 percent of the shares resting with the state-owned Maldives National Shipping Ltd.
Public shareholders hold a total of 31.15 percent of the company's shares.
The company also decided on an audit firm to audit the company – KPMG, who was the company's audit firm last year as well. KPMG was selected according to majority shareholders present, for MVR 381,600.