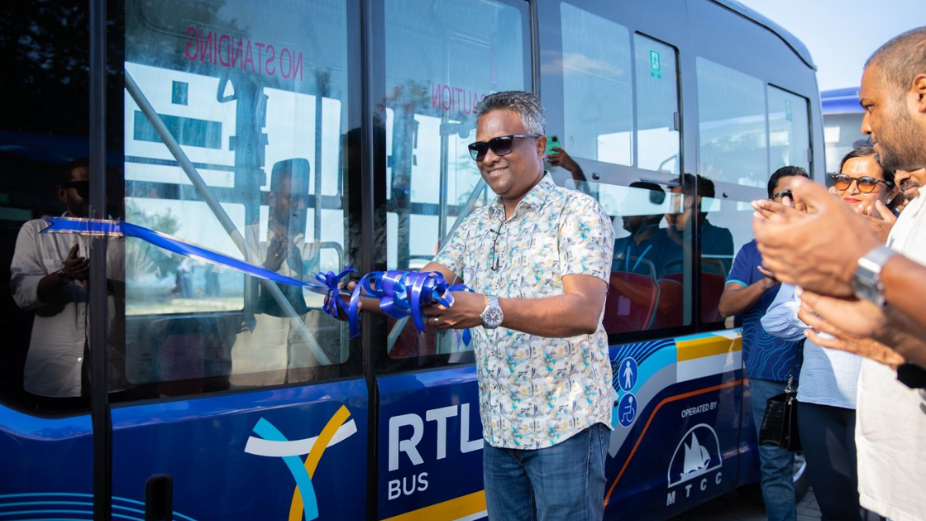 Maldives Transport and Contracting Company (MTCC) has launched its Raajje' Transport Link (RTL) bus service in Villimale'.
During the first two weeks of service, the use of RTL buses in Villimale' will be free, in order for passengers to familiarize themselves with the service.
According to MTCC, eco-friendly electric buses will be used in the bus service in Villimale'. The buses have a seating capacity of 11 passengers, with additional space for four passengers to stand. The buses are also able to accommodate wheelchairs.
MTCC has also released a route map and schedule information related to RTL Villimale' bus service.