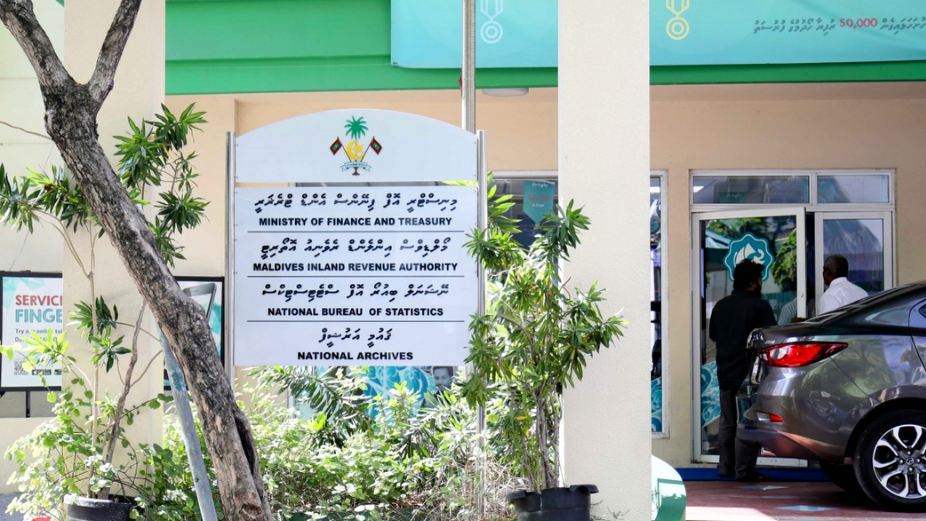 Maldives Inland Revenue Authority (MIRA) has announced that MVR 390.57 million was collected as tax revenue during the month of October.
The largest contribution to tax revenue in October came from Goods and Services Tax (GST). MIRA collected MVR 247 million as GST, which made for 63.3 percent of the total revenue.
The second largest contributor to tax revenue was Income Tax. MIRA collected MVR 52.3 million as Income Tax in October, which made for 13.4 percent of total tax revenue.
MIRA collected MVR 20 million as Business Profit Tax, which made for 5.2 percent of total tax revenue; MVR 18.5 million from Residential Permits; and MVR 9.3 million as Vehicle Fee. Meanwhile, MIRA also collected MVR 9.9 million as fines, MVR 4 million as Airport Development Fee, and MVR 3.9 million as Airport Service Charge.
The tax revenue collected by MIRA in October this year is a 57.9 percent decline compared to the same period last year.
MIRA attributed the decline in tax revenue to the continued negative impact of the COVID-19 pandemic, resulting in a decline in economic activities and a decrease in Tourism Goods and Service Tax (TGST) and Green Tax – key sources of tax revenue prior to the pandemic.