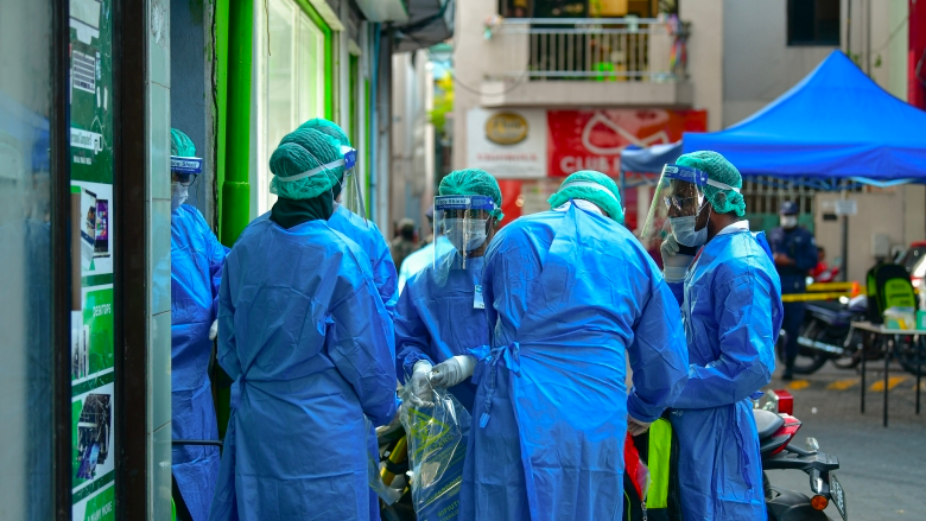 The Finance Ministry has revealed that MVR 4 billion was spent from the state budget to finance COVID-19 expenses last year.
Statistics released by the Ministry show that the expenditure on health care due to COVID-19 has increased to MVR 2.2 billion. MVR 1.7 billion was spent on COVID related social issues, loans and other allowances issued by the government due to the pandemic.
The largest expenditure this year was incurred in April and May. The two months have been marked by several measures taken in response to the spread of the COVID-19 Delta Variant. MVR 650 million was spent on providing health services during the two months.
Mvr 890 million was spent on health services. MVR 780 million was spent through disaster management. IGMH spent MVR 190 million on the third largest expenditure.
The government spent MVR 1.1 billion on COVID-19 recovery loans. MVR 420 million was spent on income support allowance. MVR 170 million was spent on discounts on electricity bills for households while MVR 40 million was spent on discounts on water services.
The government disbursed MVR 420 million as income support allowance to 22,000 individuals last year.
Just like the past two years, this year's budget also allocates expenditure for COVID-19 related efforts in the health sector. MVR 4.6 billion will be spent in this year's budget on COVID-19 related expenditures.