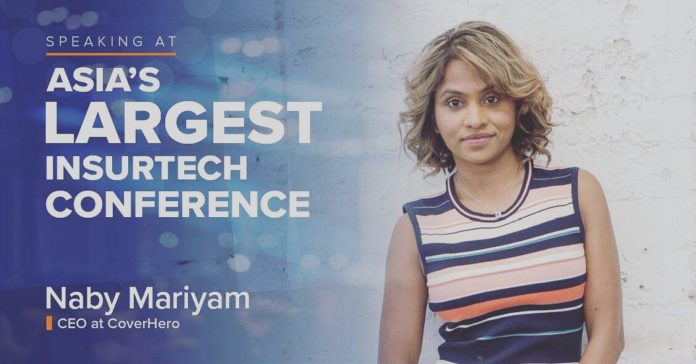 The CEO of CoverHero Naby Mariyam is to speak at Asia's Largest Insurtech Conference held in HongKong in November.
Insurtech is any technology that can be used in the insurance value chain. The types of technology might take turns in taking center stage but, depending on where in the value chain you are, the tech that most interest you might differ vastly from what's sexy at the moment.
According to Insurtech, this year's event was looked at insurance from a broader perspective. The main focus was on the current and future insurance environment, exploring strategy and the innovation process, as far as technology is concerned.
CoverHero is the developer of an intelligent insurance Robo advisor designed to help users manage, understand and buy insurance. The company's advisor analyses user's insurance needs and gives them visibility on where they are under-insured and which products they are missing and intelligently shops the market on their behalf, keeping their insurance portfolio optimized, enabling them to find the most appropriate insurance deals for them.