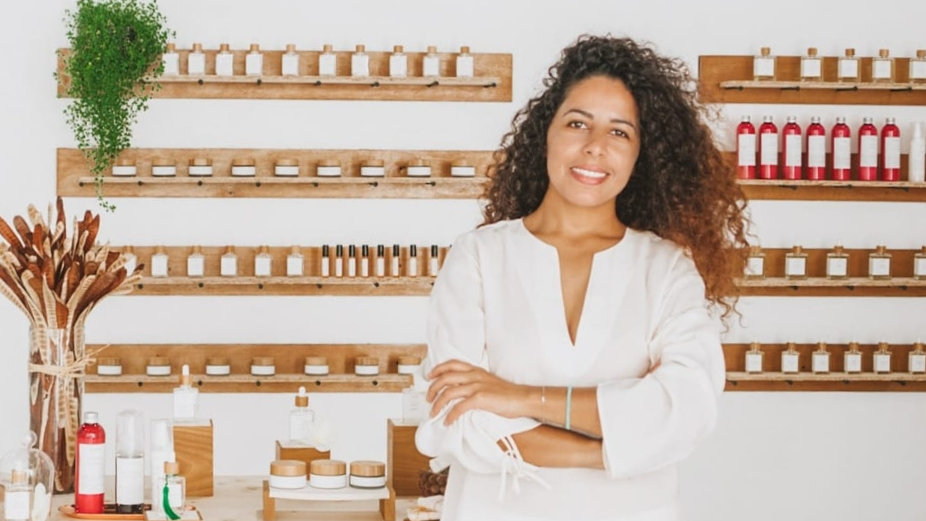 Nadia Laouina is the founder and managing director of Majoie Maldives, a sustainable and organic skincare brand. Founded with the aim of empowering local island women, Majoie seeks to support female-driven independence in an otherwise patriarchal society. Our team sat down with Nadia to explore her entrepreneurial beginnings, and to learn a bit about what makes her brand so different from the rest.
Could you tell us a bit about your career before Majoie?
I came to the Maldives in 2013, after having graduated from my Master's Degree in Hospitality Management. I started my career here at Velassaru Maldives in French-Arabic guest relations. Then I was transferred to sales and marketing in the same resort, after which I moved to Joali Maldives and began digital marketing. That was the last chapter of my career in hospitality in the Maldives.
How did the idea of Majoie come about?
The idea came about in 2015, when I visited Addu City. I was working at a luxury resort at the time, and of course, it's a very modern lifestyle. So when I went to Addu and saw how different it was, I was taken aback. Typically, you see women playing the role of the caretaker, staying home and looking after their children, while the men go and earn for their families. There are very few job opportunities in the local islands, especially remote ones such as Addu.
That's when I got the idea to start a business to help empower women in the local islands. My mother is actually a herbalist, and I grew up very into skincare, so I did a diploma to become an organic skincare expert. In 2018, I started Majoie Maldives.
What were the kinds of challenges you faced throughout the journey?
There were definitely several challenges along the way. In the beginning, it was very difficult as I was establishing in a local island, in terms of logistics and setting it all up. I think there are more challenges in islands compared to Male'.
Another challenge was being a woman in business here in the Maldives. I'm Moroccan and I come from a very different culture; in my country, women are generally financially independent, working hard in various fields. Whereas here, the stereotype of the traditional stay-at-home wife is very much prevalent. The thought disturbed me; as a woman, I always want to support and empower other women to become independent and successful individuals of their own.
What do you think you did differently to get where you are today? What sets you apart?
I believed in myself, I worked hard, and I stayed positive. And my beliefs never changed; whatever my values are, they are still the same.
Could you tell us a bit about 'Soap for Hope'?
'Soap for Hope' is actually a part of our beyond sustainability project. Majoie Maldives is all about empowering women; we believe in the idea that local island women can stay home, take care of their families, and at the same time, work to earn a living as well. So this is a 'work beyond factories' approach.
I always stress that not all women are able to work in resorts or hospitality. It's not a total solution. You can imagine, if the women in local islands head off and start working in resorts, who will take care of the children or house? Many families face this problem, so this is a way to help such women earn an income while staying home as well. The project trains women and helps them gain different business skills; for example, 'Soap for Hope' was done in collaboration with a local NGO in Meedhoo, teaching women to make various types of soaps. We have also conducted candle-making training as part of the project.
These trainings are also free of charge; all materials are provided by us. We understand that not everyone can afford to buy and bring materials, so that is why we provide it all for them. We also give them support; if the women are able to make the soaps after the training, we give them the platform to be able to sell their products with us.
Are there any plans to expand the scope of this project?
Although we would love to work with all women, we tend to focus on and select women in real need. Unemployed women, or divorced women with kids who cannot easily find a job, these are the kinds of women we mostly work with. However, I would be overjoyed to be able to work with women across the Maldives. Even though we began this initiative in Addu, I have dreams to one day expand on this and reach all nooks and corners of the country.