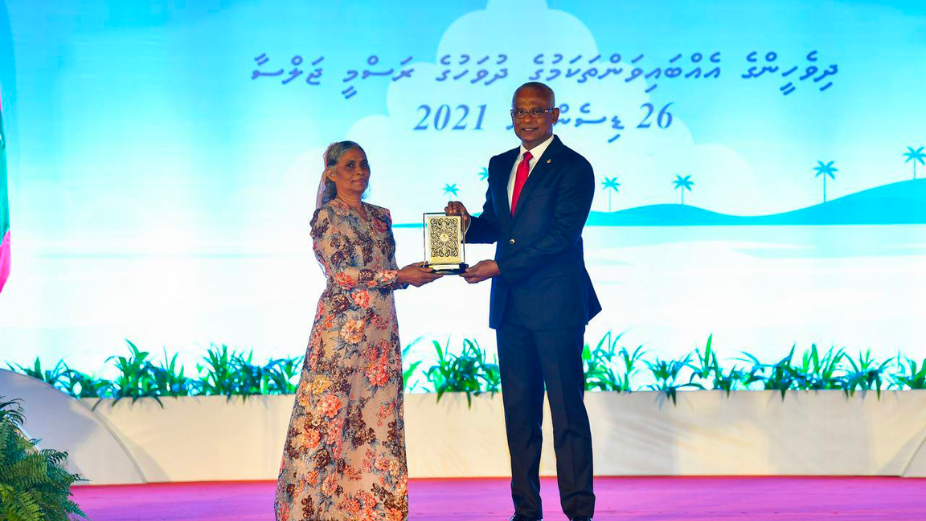 The National Awards Committee at the President's Office announced Wednesday that the National Award for Public Service for 2022 would be presented at a ceremony held on Thursday, February 16, 2023. The awards were initially scheduled to be given this December.
President Ibrahim Mohamed Solih would present badges, shields, and certificates to the award recipients. The National Awards Committee, mandated with vetting and selecting recipients for the National Awards, received 110 nominations this year.
The National Award for Public Service is the most prestigious national award conferred by the President on individuals who have served the nation for over 35 years. The award was introduced in 2021.