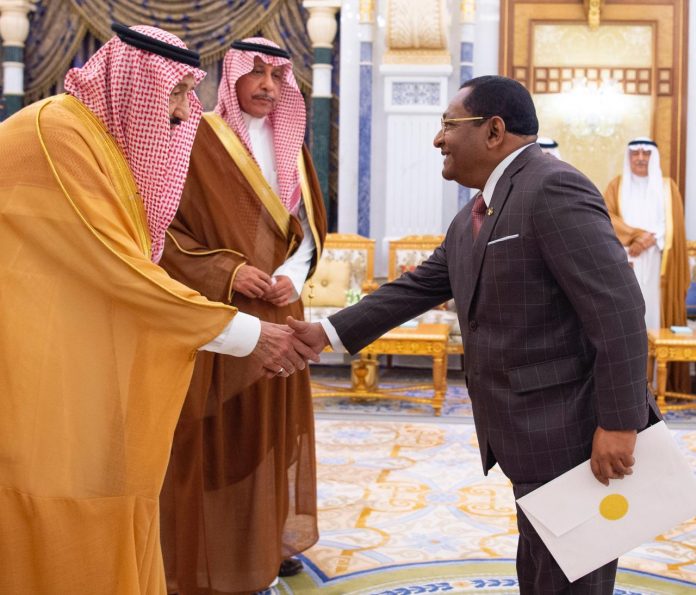 New Ambassador of the Republic of Maldives to the Kingdom of Saudi Arabia, H.E. Mr. Mohamed Khaleel presented his Letter of Credence to the Custodian of the Two Holy Mosques King Salman Bin Abdulaziz Al Saud at a ceremony held in Riyadh.
Following the presentation of the Credentials, Ambassador Khaleel had an audience with King Salman and conveyed President Solih's appreciation of the King's strong leadership in strengthening the unity in the Islamic Ummah. King Salman welcomed Ambassador Khaleel and conveyed greetings to President Solih.
Ambassador Khaleel reiterated the keenness of the Maldives Government in further enhancing the brotherly relations between the Maldives and Saudi Arabia.
The ceremony was attended by the Minister of State and Cabinet Member of the Kingdom of Saudi Arabia, His Excellency Dr. Musaed bin Mohammed Al-Aiban and the Minister of Foreign Affairs of the Kingdom of Saudi Arabia, His Excellency Dr. Ibrahim Bin Abdulaziz Al-Assaf.