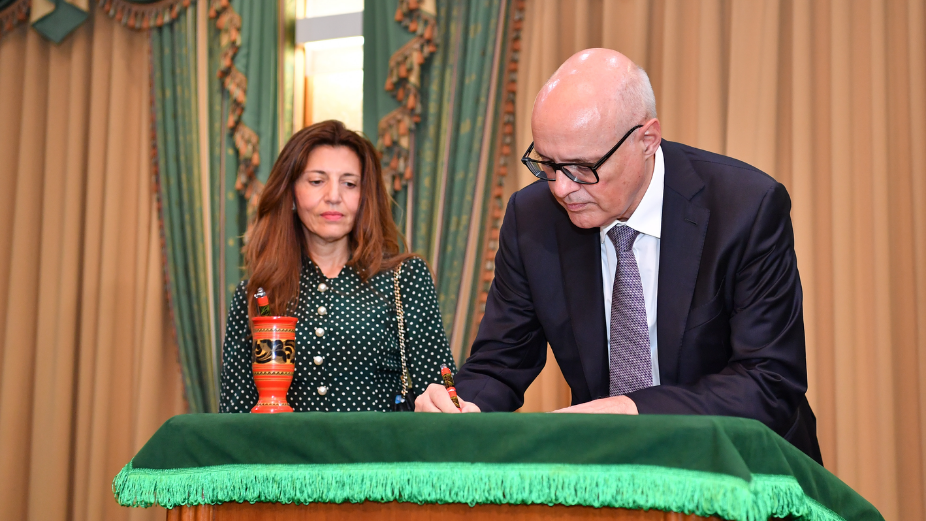 The new Ambassador of Switzerland to the Republic of Maldives, H.E. Dominik Furgler has presented his credentials to H.E. President Ibrahim Mohamed Solih. The ceremony was held at the President's Office this morning.
President Solih welcomed the Ambassador to the Maldives and congratulated him on his appointment. The President and the Ambassador discussed avenues of cooperation, including climate change, environmental advocacy, decentralization, Covid-19 management, and tourism.
Speaking at the ceremony, President Solih stated that Switzerland is an important bilateral partner. He further stated that tourism plays an important role in the country's development and that the Maldives wishes to broaden its tourist market in Europe.
Highlighting the importance attached by the Government to improving trade and investments between Maldives and Switzerland, the President also extended invitation for Swiss companies to invest in the Maldives.
Ambassador Furgler expressed his desire to work closely with the Maldivian Government in facilitating opportunities for Swiss investors to invest in the Maldives. Emphasizing that direct flight operations from Switzerland to the Maldives are expected to resume soon, the Ambassador stated that the Maldives is a popular tourist destination for the Swiss. The President and Ambassador also discussed avenues to facilitate visa-free travel for Maldivians traveling to Europe.
The President also emphasized the Maldivian Government's interest in exploring higher education scholarship opportunities for Maldivian students.
Concluding the call, the President expressed his commitment to further strengthening the long-standing bilateral relationship between the two countries.