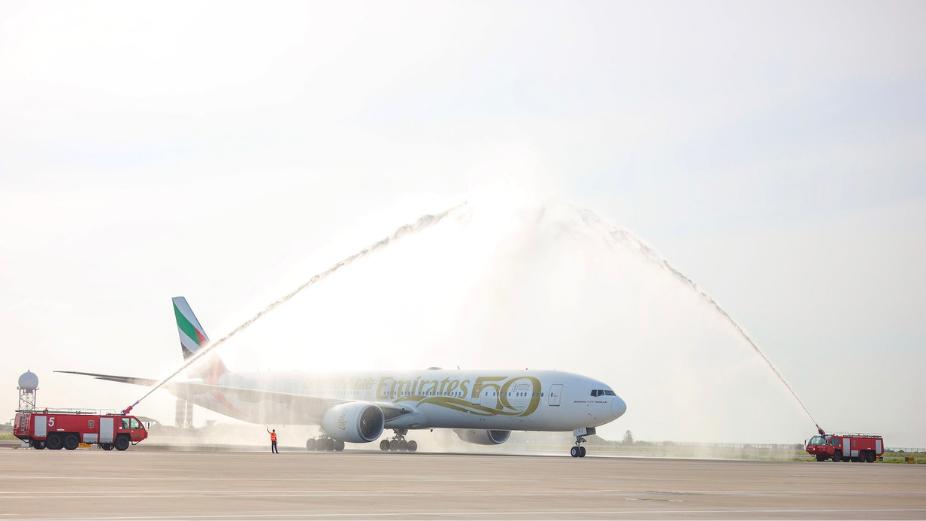 The new runway at Velana International Airport (VIA) has officially been inaugurated, along with the Noovilu seaplane terminal.
Vice President of the Maldives Faisal Nasem inaugurated the new runway and seaplane terminal during the opening ceremony this morning.
In his speech during the ceremony, the Vice President noted that VIA was being developed in accordance with the master plan of the airport. He also highlighted some of the operational details of the new runway, fuel farm, passenger terminals, and seaplane terminal at the airport. He stated that the airport's operations and services ran uninterrupted, despite the tremendous development project.
In 2017, during the government of former President Abdulla Yameen Abdul Gayyoom, physical work on the development of the Code F runway at VIA began. The runway was completed in 2018; however, it remained unused due to terminal buildings being in close proximity to the runway which does not provide enough clearance to allow for takeoff and landings.
Earlier this year VIA began the use of the new runway as a taxiway to allow for smoother operation. Following the completion of the new seaplane terminal and the complete change over of seaplane operations to the new terminal, the runway was finally commissioned for operation.
The runway is now officially operational following the landing of the first flight — Emirates flight EK656 operated on the Boeing 777-300ER.
The new runway is 3,200 meters long and 65 meters wide, allowing it to accommodate the largest aircrafts currently in operation around the world.